Sajjad Mardani: My Goal Is 2020 Olympic Games
TEHRAN (Tasnim) – Iranian taekwondo practitioner Sajjad Mardani is focusing on winning medal at Tokyo 2020 Olympic Games.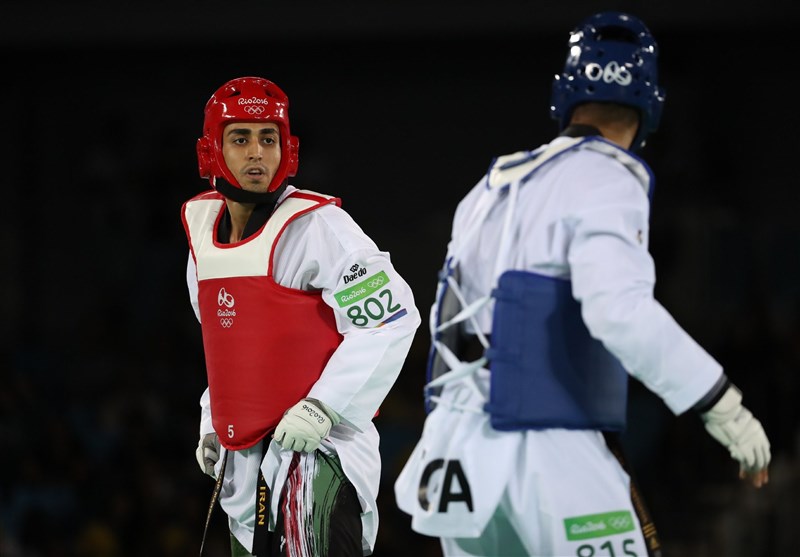 Mardani won a gold medal in the male +80kg weight category at the 2016 WTF World Taekwondo Grand Prix Final after beating Russian Vladislav Larin 4-3.
Mardani started taekwondo after seeing his mother and sister practice. "As soon as I saw taekwondo, I fell in love with it," Mardani told worldtaekwondofederation.net.
"I believe I am well-rounded," he said. His favorite technique is the head attack, but he does not name any specific kick. "The leg goes from here to there!" he said, gesturing from earth to sky.
For now, his own goals focus on 2020 – though he is keeping his eyes on the near term.
"Obviously, the goal is Tokyo, but I am focusing on day-by-day and only looking to the next competition," he said.
"My goal is to show anyone around me that hard work pays off," he said. "I want to influence the people who surround me to always believe in themselves: It does not matter how difficult life becomes, you always want to achieve more – day by day you get smarter and stronger."
Asked about the drubbing the Team Iran's men's squad suffered at the 2016 WTF World Taekwondo Grand Prix Final – issue taekwondo pundits have been discussing ever since – Mardani went quiet." It's a tough one," he mused. "Let me think about it." After a while he composed himself. "For sure – 100 percent! – the athletes you expect to perform the best are the ones you study more and analyze," he said.
"We were the favorites, so I believe people studied us."
The stress was particularly colossal for heavyweight Mardani, who, fought on the last day of the competition. "I was under a ton of pressure heading into my day as the two favorites [his two team mates] have been unsuccessful," he said. "That fact that I was unable to win as well was so painful. We were in disbelief."