Iran's Rouhani, Russia's Putin Discuss Latest Developments in Syria
TEHRAN (Tasnim) – The presidents of Iran and Russia discussed the latest developments in the region, particularly the situation in Syria.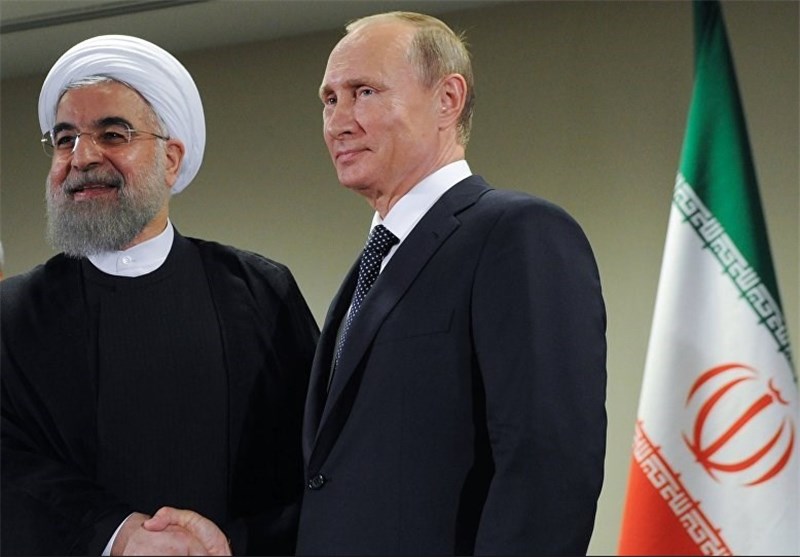 During a telephone conversation on Monday, Iranian President Hassan Rouhani and his Russian counterpart Vladimir Putin exchanged views on the latest regional and international issues, particularly the developments in Syria.
The Iranian president, for his part, stressed that Tehran and Moscow should continue to support the Syrian nation and government in the face of terrorism, saying, "It is very important that the Syrian people feel they are not alone in the fight against terrorists."
Slamming western countries' inattention to the dire situation of innocent people in Syria, Rouhani said Iran and Russia should hold further consultations and dispatch more medical and food supplies to the Arab country.
He also said a planned trilateral meeting of the Iranian, Russian and Turkish foreign ministers in Moscow on Tuesday can help improve coordination among the three countries to assist the Syrian nation.
The Russian president hailed the liberation of the northwestern Syrian city of Aleppo from the clutches of Takfiri terrorists and called on Tehran and Moscow to increase their cooperation on the ongoing crisis in the Arab country.
He further said, "It behooves the international community, including Iran and Russia, to protect and support the defenseless Syrian people across the country".
The Syrian army took nearly all remaining terrorist-held parts of Aleppo this week after a four-year battle.
Hundreds of foreign-backed terrorists have surrendered in Aleppo in recent days.
Following the Syrian army's significant gains on the ground, people took to the streets of Aleppo on Wednesday to celebrate the city's recapture.
However, the evacuation of people from Aleppo has been hampered as the terrorist groups violated an agreement with the Syrian government by trying to take hostages with them.
Syria has been gripped by civil war since March 2011 with various terrorist groups, including Daesh (ISIL), controlling parts of it.