Zarif Hails Tehran, Moscow, Ankara Cooperation on Syria
TEHRAN (Tasnim) – Iranian Foreign Minister Mohammad Javad Zarif hailed the positive outcomes of joint efforts by Iran, Russia and Turkey to improve the situation in Syria, stressing that the trilateral cooperation should continue to uproot terrorism.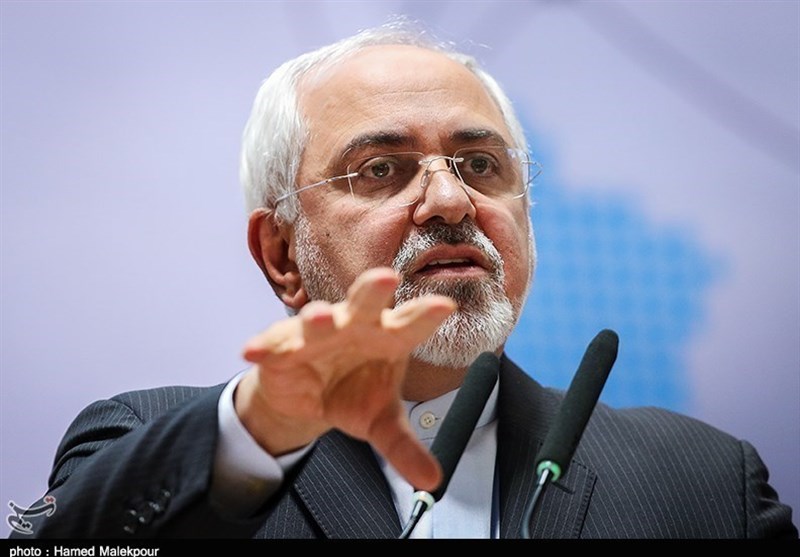 "In the past few days, our cooperation in Aleppo and other besieged areas in Syria led to positive results," Zarif said Tuesday at a joint press conference in Moscow with his Russian and Turkish counterparts, Sergei Lavrov and Mevlut Cavusoglu.
"A large number of civilians have managed to leave the areas under siege," he said, hoping that with withdrawal of all armed elements from Aleppo, calm and peace will be re-established in the city and efforts can be focused on providing humanitarian aid to the city's residents and creating a full and comprehensive ceasefire in Syria.
Zarif stressed that Iran, Russia and Turkey need to find a political solution for the crisis in Syria.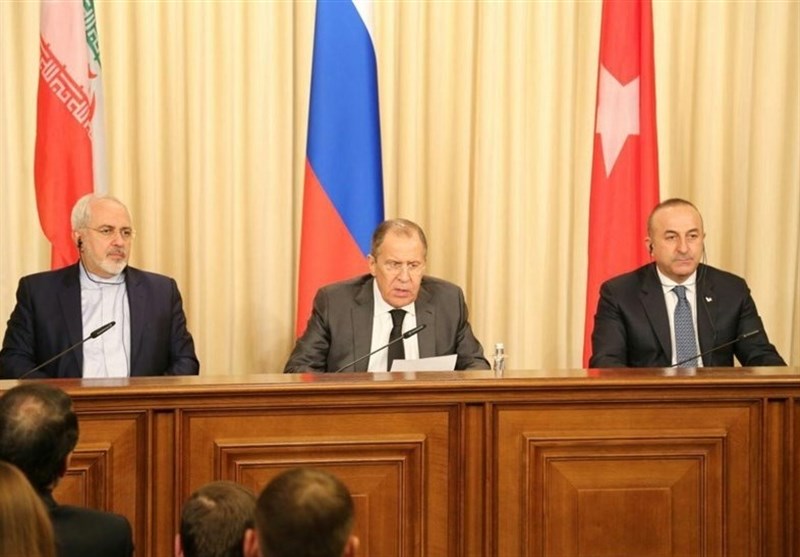 "It is necessary that we have trilateral cooperation on the Syrian crisis. We are all aware that this issue can be resolved only through a political solution. We should cooperate to eliminate terrorism that has taken hostage not only Syria but the entire region," Iran's top diplomat stated.
Terrorism is a serious threat that should not be used as a means even for short-term political objectives "and we should all fight it," Zarif went on to say.
At the end of the press conference, the three ministers issued a statement in which they called for continued cooperation on Syria and reiterated their respect for the Arab country's sovereignty, independence, unity and territorial integrity.