Istanbul Nightclub Attack Kills 39 in New Year Carnage
TEHRAN (Tasnim) – Thirty-nine people, including many foreigners, were killed when a gunman reportedly dressed as Santa Claus stormed an Istanbul nightclub as revellers were celebrating the New Year, the latest carnage to rock Turkey after a bloody 2016.
January, 01, 2017 - 10:42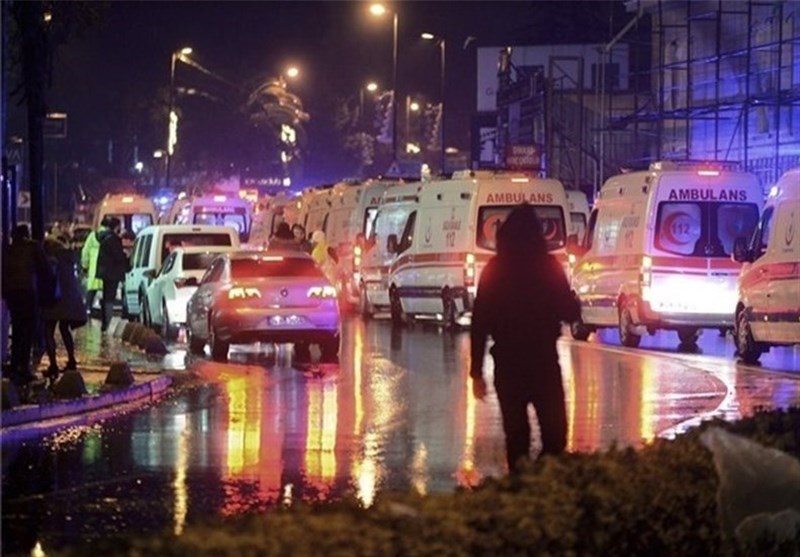 The assailant shot dead a policeman and a civilian at the entrance to the Reina club, one of the city's most exclusive nightspots, and then went on a shooting rampage inside, Turkish officials said, AFP reported.
Interior Minister Suleyman Soylu said the attacker escaped and was now the target of a major manhunt, expressing hope the suspect "would be captured soon".
Soylu said in televised comments that of 21 victims who have been identified so far, 16 are foreigners and five are Turks. Another 69 people are being treated in hospital.
"The attacker -- in the most brutal and merciless way -- targeted innocent people who had only come here to celebrate the New Year and have fun," Istanbul governor Vasip Sahin said at the scene on the shores of the Bosphorus.
Many revellers threw themselves into the water in panic and efforts were under way to rescue them, NTV television said.
Dogan news agency said there were two gunmen dressed in Santa Claus outfits, although this has yet to be confirmed.
Television pictures showed party-goers -- including men in suits and women in cocktail dresses -- emerging from the nightclub in a state of shock.
Sahin said the attack began at 1:15 am Sunday (2215 GMT), just after hundreds of revellers had seen in 2017 at the club in the Ortakoy district on the European side of the city.
"What happened today is a terror attack," he said.
Dogan reported that some witnesses claimed the assailants were "speaking Arabic" while NTV said special force police officers were still searching the club.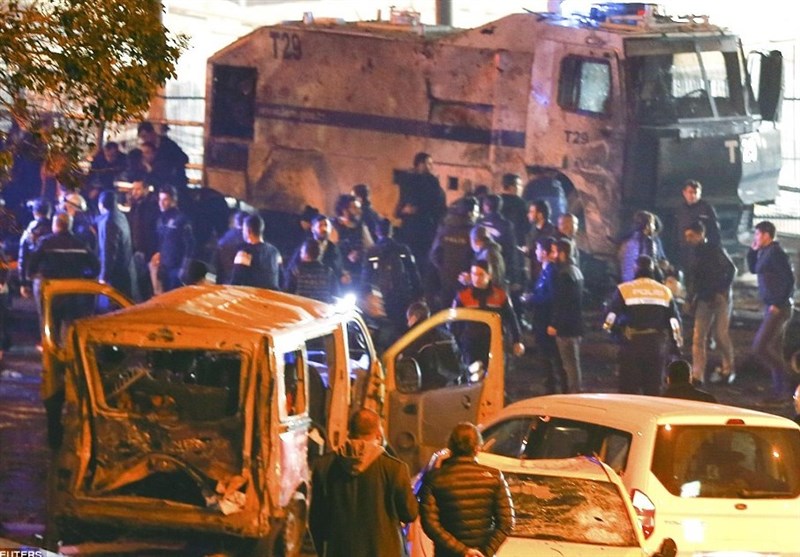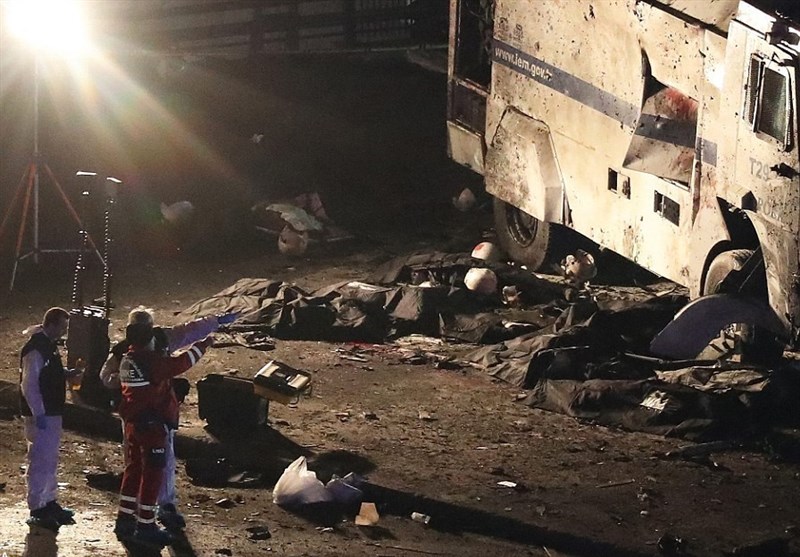 There has been no claim of responsibility.
In Istanbul, at least 17,000 police officers were deployed and some, as is customary in Turkey, dressed themselves as Santa Claus as cover, according to television reports.
"Just as we were settling down, by the door there was a lot of dust and smoke. Gunshots rang out. When those sounds were heard, many girls fainted," professional footballer Sefa Boydas told AFP.
"They say 35 to 40 died but it's probably more because when I was walking, people were walking on top of people."
Dogan said there were at least 700 revellers at the elite club, where getting past the bouncers who seek out only the best dressed is notoriously hard.
Turkey has been hit by a wave of attacks blamed on Kurdish militants and Daesh (ISIL or ISIS) terrorists and 2016 saw more attacks than any other year in the history of the country.
On December 10, 44 people were killed in a double bombing in Istanbul after a football match hosted by top side Besiktas, an attack claimed by the Kurdistan Freedom Falcons (TAK) seen as a radical offshoot of the outlawed PKK militant group.
In June, 47 people were killed in a triple suicide bombing and gun attack at Istanbul's Ataturk airport, with authorities blaming Daesh.