Kim Says N. Korea in 'Final Stages of Test Launching ICBM'
TEHRAN (Tasnim) – North Korea is in the "final stages" of developing an intercontinental ballistic missile, leader Kim Jong-Un said Sunday, adding the country had significantly bolstered its nuclear deterrent in 2016.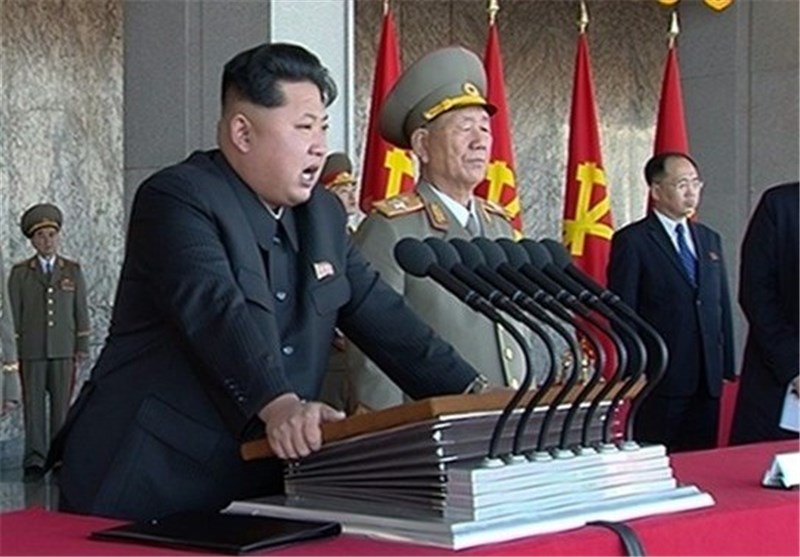 "We are in the final stages of test-launching the intercontinental ballistic missile," Kim said in a 30-minute televised New Year's speech, pointing to a string of nuclear and missile tests last year, AFP reported.
Pyongyang had "soared as a nuclear power", he said, adding it was now a "military power of the East that cannot be touched by even the strongest enemy".
The country carried out two nuclear tests and numerous missile launches last year along in pursuit of its oft-stated goal -- developing a weapons system capable of hitting the US mainland with a nuclear warhead.
"We have seen marvelous feats for bolstering our military power, including the fact that our preparations for test-launching an intercontinental ballistic missile are in the final stages," Kim added.
Analysts are divided over how close Pyongyang is to realizing its full nuclear ambitions, especially as it has never successfully test-fired an intercontinental ballistic missile (ICBM).
But all agree it has made enormous strides in that direction since Kim took over as leader from his father Kim Jong-Il, who died in December 2011.
A senior US defense official said last month that the North has developed the capability to pair a nuclear warhead with a missile and launch it, but has not mastered bringing the weapon back from space and onto a target.
There are growing concerns of fresh provocations by Pyongyang following last month's impeachment of South Korean President Park Geun-Hye, which has left the country with a caretaker leader -- Prime Minister Hwang Kyo-Ahn.
On relations with South Korea, Kim said the North was willing to "hold hands with anyone who wishes to improve North-South ties". But he denounced Seoul for pushing inter-Korean relations to their "worst state".
"We must launch all-out efforts to pulverize actions by anti-unification forces like Park Geun-Hye," he said.
Kim called for an end to the South's annual joint military exercises with the United States -- a perennial thorn in North-South ties.
"Unless they stop the war of annual exercises, the DPRK (North Korea) will keep increasing military capabilities for self-defense and preemptive striking capacity with a main emphasis on nuclear force," Kim said.
Kim, wearing black-rimmed glasses and a dark Western suit and tie, delivered his speech from behind a lectern in a wood-paneled room in the ruling Workers' Party Central Committee Office Building in Pyongyang.
Although Kim did not make a specific reference to the incoming Donald Trump administration, he called on Washington to make a "resolute decision to withdraw its anachronistic hostile North Korea policy".
Washington has repeatedly vowed that it would never accept the North as a nuclear state. Trump has never clearly stated his policy on the isolated state.