Istanbul Attack: Daesh Claims Responsibility for Nightclub Shooting
TEHRAN (Tasnim) – Terror group Daesh has claimed responsibility for the deadly New Year's attack that left at least 39 club patrons and staff dead at an upscale Istanbul nightclub.
January, 02, 2017 - 15:14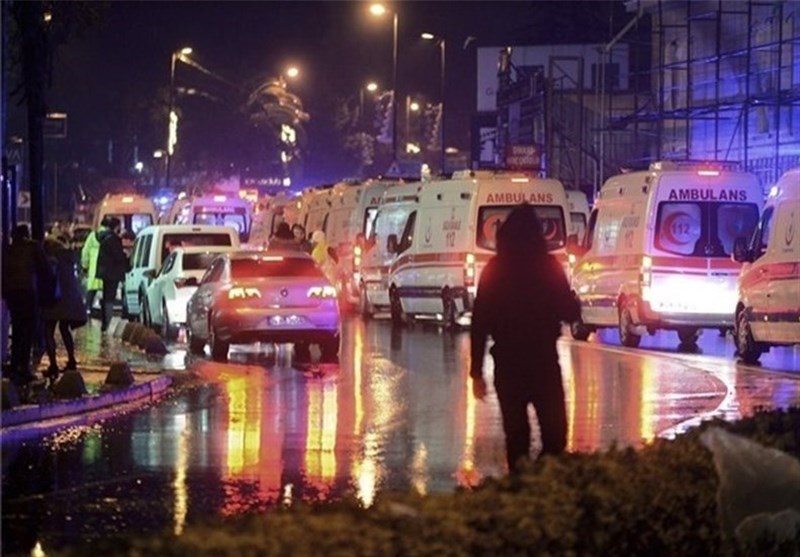 "In continuation of the blessed operations which Daesh carries out against Turkey, a soldier of the brave caliphate attacked one of the most popular nightclubs while Christians were celebrating their holiday," a statement posted to Twitter reads.
The claim, which comes a day and a half after the attack, cannot independently be verified by CNN -- Daesh did not provide sufficient evidence to prove that the attacker carried out the attack on its behalf.
It adds that "the apostate government of Turkey should know that the blood of Muslims who get killed by Turkey's planes and artillery will set afire inside their country."
The statement did not contain any information about the attacker.
The Kurdistan Worker's Party, or PKK, earlier issued a statement distancing itself from the attack, which took place during the early hours of January 1.
"No Kurdish forces have anything to do with this attack," the statement read. "The Kurdish freedom fight is also the fight for democratization of Turkey. That's why we won't target innocent and civilian people."
Turkish authorities continue to hunt for the man they believe is responsible for the bloody attack, which also saw 69 people hospitalized. A handful of the injured were in critical condition. As of Monday, 46 were still being treated, according to the Istanbul governor's office.
The victims hailed from 14 countries including India, Morocco, Jordan, Canada, Russia, Tunisia, Saudi Arabia and Kuwait.
The suspected shooter, who stormed the Reina nightclub soon after the clock struck midnight, appears to have evaded the tight security that blanketed Turkey's largest city over the New Year. Yet, authorities are confident that they will apprehend him soon.
"There is strong coordination and we will find him, no delay," Turkish Prime Minister Binali Yildirim told reporters gathered outside an Istanbul hospital, where he had been visiting people injured in the attack.
Footage of the attacker shooting a security guard and police officer at the entrance of the nightclub has emerged, lending credence to Turkish authorities' claim that he carried out the attack alone.