Iran Backs Measures Contributing to Stability in Iraq: Larijani
TEHRAN (Tasnim) – Iranian Parliament Speaker Ali Larijani reiterated the country's backing for efforts to strengthen stability in neighboring Iraq.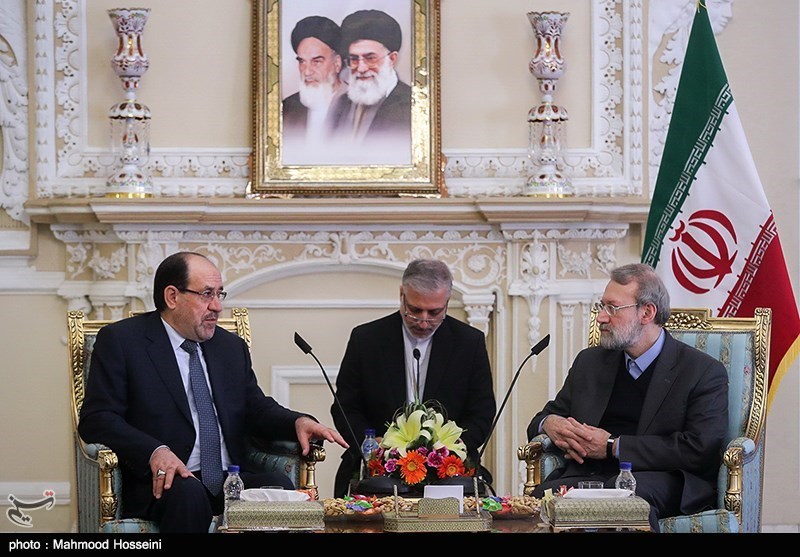 "The Islamic Consultative Assembly (Iran's parliament) supports any measure aimed at restoring stability and security to Iraq," he said Tuesday in a meeting in Tehran with former prime minister and incumbent vice-president of Iraq, Nouri al-Maliki.
Larijani congratulated Iraq on the recent victories of the army and Hashd al-Shaabi (voluntary) forces in the northern city of Mosul, describing unity and consensus among Iraqi political groups as the secret to the Arab country's triumph over terrorists.
He also criticized certain regional countries for their unconstructive role in Iraq and Syria, saying it revealed the hypocrisy of such countries and proved that their policies are in line with cooperation with terrorists and serving the interests of the Zionist regime of Israel.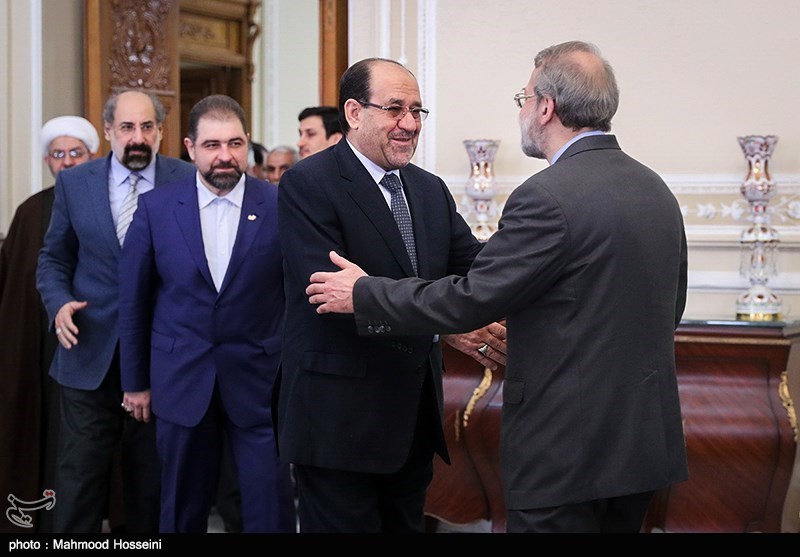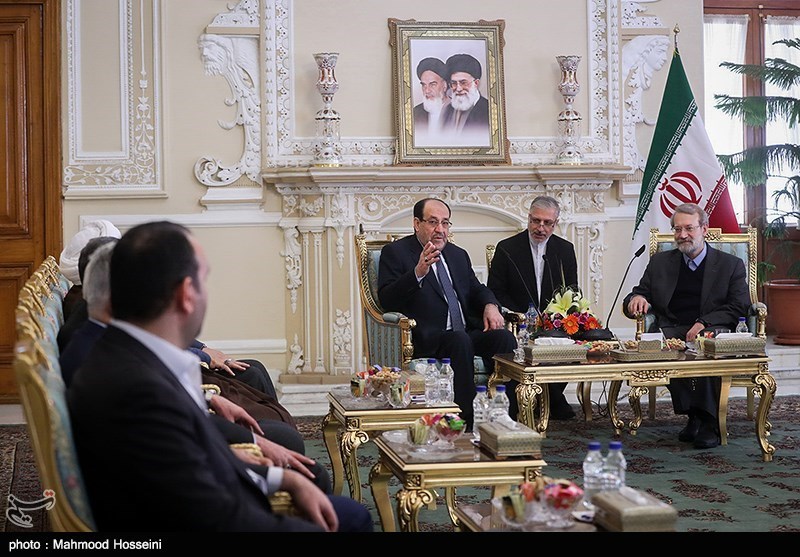 Maliki, for his part, lauded the Islamic Republic's principled stances on regional issues, especially the crises in Iraq and Syria, stressing that Tehran's policies have always been directed at supporting the Resistance and a real fight against terrorism.
He also slammed the policies of countries like Saudi Arabia and Turkey regarding regional developments, saying their ominous plots hatched to disintegrate Iraq and Syria have been thwarted.
Maliki, who arrived in Tehran on the weekend, has met with a number of other senior Iranian officials, including Secretary of the Supreme National Security Council Ali Shamkhani and Head of the Strategic Research Center of the Expediency Council Ali Akbar Velayati.