Assad Offers Condolences over Ayatollah Rafsanjani's Demise
TEHRAN (Tasnim) – Syrian President Bashar al-Assad on Monday expressed condolences over the passing of Iran's former president and chairman of the Expediency Council Ayatollah Akbar Hashemi Rafsanjani.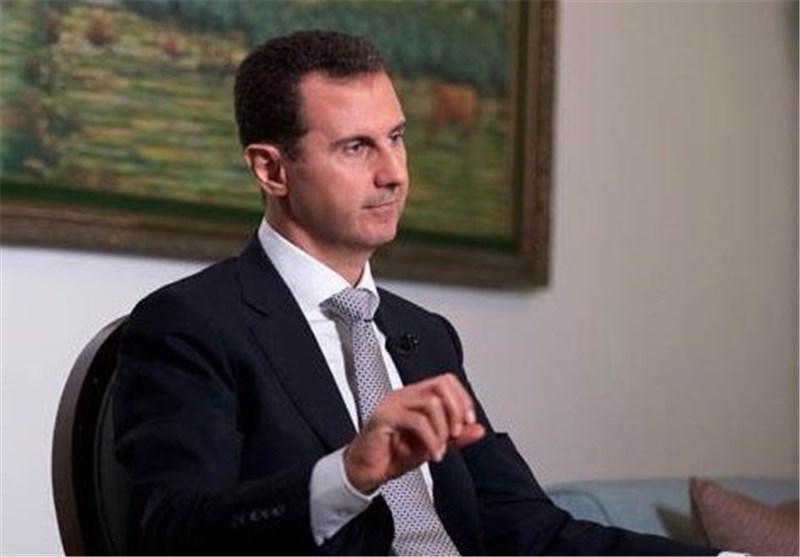 In separate messages to Leader of the Islamic Revolution Ayatollah Seyed Ali Khamenei and Iranian President Hassan Rouhani on Monday, Assad said the news of Ayatollah Rafsanjani's passing caused great sadness.
He noted that Rafsanjani was imprisoned and tortured by the agents of the Shah of Iran before the victory of the 1979 Islamic Revolution, but "he kept defending his viewpoints and working towards the victory of the Iranian Islamic Revolution and the interests of the Iranian people," SANA reported.
He also stressed that the late cleric "lived a life of struggle against injustice and oppression, and he was known for his bold positions and tireless efforts to preserve the dignity and freedom of the Iranian people."
Assad offered on his own behalf and on behalf of the Syrian people and government condolences over the demise of Ayatollah Rafsanjani, "affirming that Iran is capable of overcoming this loss."
Ayatollah Rafsanjani passed away at the age of 82 on Sunday. He was an influential figure in a campaign led by Imam Khomeini that resulted in the victory of the Islamic Revolution in 1979. The deceased became president for two terms and was the chairman of the Expediency Council for some 20 years.