Five UAE Officials among Dead in Kandahar Bombing
TEHRAN (Tasnim) – Five officials from the United Arab Emirates were among the dead in a bombing in the southern Afghan city of Kandahar, the Emirates' official WAM news agency said Wednesday.
January, 11, 2017 - 13:02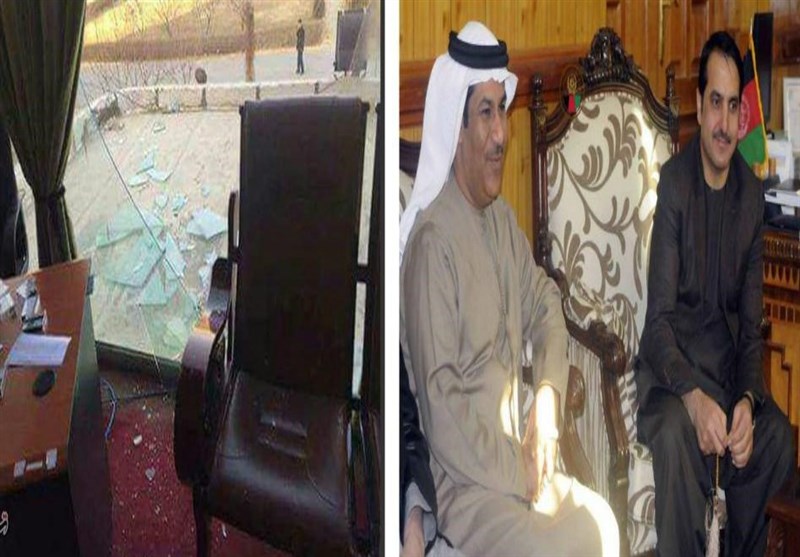 The officials were "on a mission to carry out humanitarian, educational and development projects", the news agency said, AFP reported.
UAE President Sheikh Khalifa bin Zayed Al Nahyan ordered three days of mourning "in honor of the martyrs who gave their lives in defense of humanitarian causes", it added.
The blast, which struck the provincial governor's office during a visit by the UAE delegation, was one of a string of bombings that hit three Afghan cities Tuesday, killing some 50 people and wounding 100.
The carnage underscores growing insecurity in Afghanistan, where Afghanistan's forces are struggling to combat a resilient Taliban insurgency as well as Al-Qaeda and Daesh militants.
Kandahar's governor and UAE envoy Juma Mohammed Abdullah Al Kaabi were wounded by flames from the explosion, but many others were burned beyond recognition, provincial police chief Abdul Raziq told AFP.
He said a dozen people were killed and an equal number wounded. No militant group has so far claimed responsibility.
Taliban insurgents have escalated their campaign of violence in Afghanistan in recent days, even as winter takes hold.
The assault on the UAE delegation was unusual. In the past the Emirates have had good relations with the Taliban.
When the militant group held power in Kabul between 1996 and 2001, Abu Dhabi was one of just three governments that recognized it.