Memorial Service Held in Syria for Iran's Ayatollah Rafsanjani (+Photos)
DAMASCUS (Tasnim) – A memorial service was held in the Syrian capital of Damascus to pay tribute to the late prominent Iranian cleric and chairman of the Expediency Council Ayatollah Akbar Hashemi Rafsanjani.
January, 11, 2017 - 18:17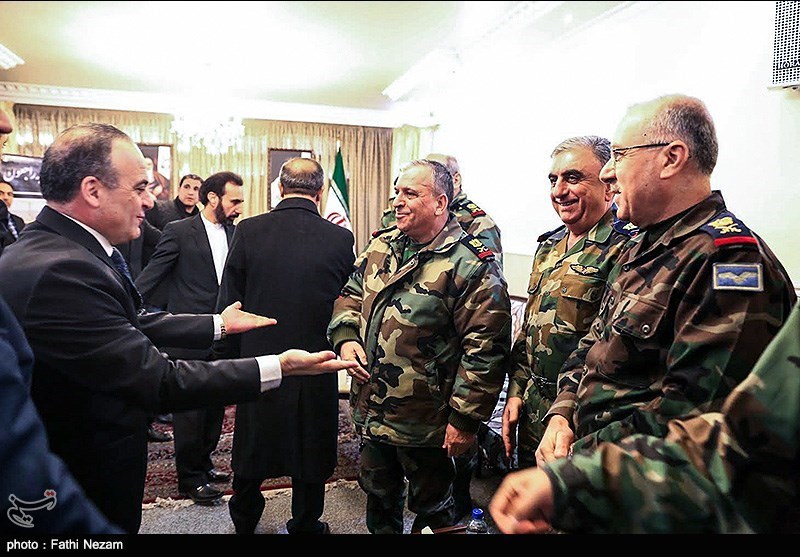 According to Tasnim dispatches, the ceremony was held on Wednesday with the Syrian Prime Minister Imad Khamis, on behalf of President Bashar al-Assad, and other high-ranking officials of the Arab country in attendance.
During the ceremony, Khamis offered his "deep condolences" to the Iranian people and government over the demise of Ayatollah Rafsanjani.
Iran's cabinet declared three days of national mourning and announced Tuesday as a public holiday after the senior cleric died at the age of 82 on Sunday.
Ayatollah Rafsanjani was an influential figure in a campaign led by Imam Khomeini that resulted in the victory of the Islamic Revolution in 1979. The deceased became president for two terms and was the chairman of the Expediency Council for some 20 years.