Kianoush Rostami Nominated for 'Lifter of the Year' Award
TEHRAN (Tasnim) – Kianoush Rostami from Iran has been nominated for "Jenő Boskovics Lifter of the Year Trophies for 2016".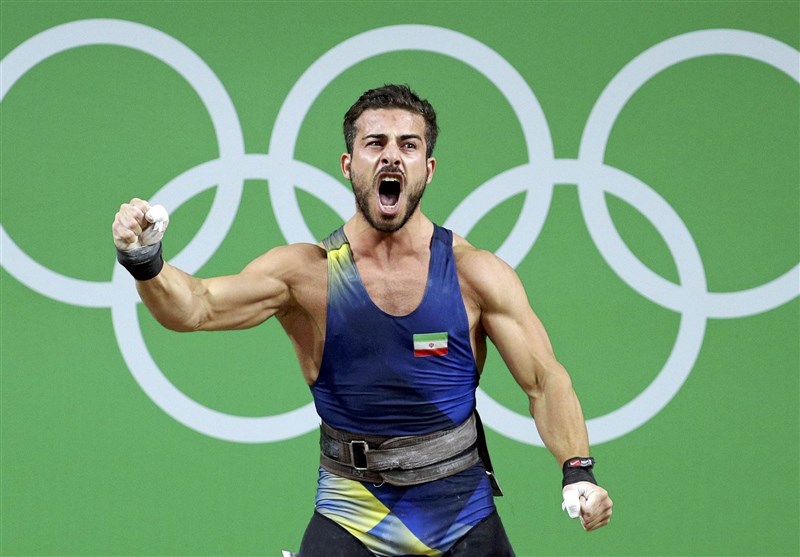 Rostami won a gold medal in the 85kg weight category at the Rio Olympics.
The International Weightlifting Federation (IWF) has announced the nominees for the prestigious awards.
Six male and six female weightlifters have been nominated for the award.
The deadline to register to vote is January 31, 2017.
Kianoush Rostami (Iran), Lasha Talakhadze (Georgia), Oscar Albeiro Figueroa Mosquera (Colombia), Long Qingquan (China), Ruslan Nurdinov (Uzbekistan) and Nijat Rahimov (Kazakhstan) are the male lifters nominated for the award.
Women lifters are Wei Deng (China), Shu-Ching Hsu (Taipei), Sim Rim Jong (North Korea), Sukanya Srisurat (Thailand), Sopita Tanasan (Thailand) and Yanmei Xiang (China).
The Lifter of the Year election was initiated by the late Jenő Boskovics (Hungarian), the founding Editor-in-Chief of the magazine. After his death in 2010, World Weightlifting created a Challenge Trophy in Memoriam Jenő Boskovics.
The same Trophy – one for Men, one for Women – has been awarded annually ever since to the Best Male and Best Female Weightlifter of the World. Every year, the new names are engraved on the Trophies.