All Parties to Honor JCPOA Obligations; Trump to Uphold It: Nuclear Scientist
TEHRAN (Tasnim) – Behrad Nakhai, a New York-based nuclear scientist, said that the JCPOA is a multilateral deal between Iran and six world powers, noting that the incoming Donald Trump's administration will certainly honor the deal as it can help address "all major points of contention".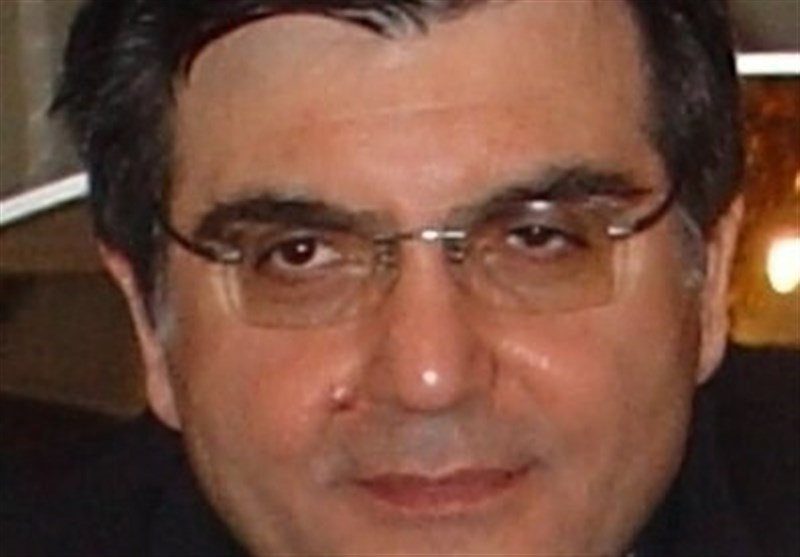 "JCPOA is an agreement between Iran and the World. As in 1995, that the world—with minor exception—did not follow the US in its efforts in sanctions against Iran, this time around also, I am fairly confident that the world will continue to honor its commitments under JCPOA and will not abet in manufacturing a non-existent crisis," Nakhai told the Tasnim News Agency.
Dr. Behrad Nakhai is a nuclear scientist. He holds a PhD in nuclear engineering from the University of Tennessee. He is currently a member of both Speakers Bureau and Public Policy Committee of the American Nuclear Society (ANS).
Following is the full text of the interview.
Tasnim: As you know, Austria hosted a session of the JCPOA (Joint Comprehensive Plan of Action) joint commission on January 10 after Iranian Foreign Minister Mohammad Javad Zarif in mid-December sent a letter to EU High Representative for Foreign Affairs and Security Policy Federica Mogherini, who is also the coordinator of the JCPOA joint commission, calling for a session of the commission to address a recent US congressional bill extending Iran Sanctions Act (ISA) for another ten years. The bill is now a law. Iran has warned that its implementation will have the Islamic Republic's harsh reaction. Do you believe the extension of the bill is in breach of the nuclear agreement? Kindly explain. What might the future hold with respect to the agreement?
Nakhai: Iran's nuclear enigma may be better labeled as "A crisis in search of an excuse". A root cause analysis takes us to the pre-nuclear era of around year 1968. Fast forwarding to 1980, the revolution provided the cover and "Nuclear" became the most attention getting excuse to represent a bogus crisis and cause for reaction. In the absence of "Nuclear", some other terms, albeit with much less punch, would have been chosen. ISA which is the heir apparent to ILSA --Iran Libya Sanction Act was first imposed on Iran during Clinton presidency in May 1995, at a time when a rapprochement between Iran and US deemed possible. In September 1995, ILSA was further reinforced by "Iran Foreign Oil Sanction Bill" introduced by Senator Alfonse D'Amato of New York, which intensified the animosity of US toward Iran and dimmed any possibility of diffusing the tension and the chance for any rapprochement. From then, the anti-Iran factions in US, had a powerful tool to tune their "Nuclear" excuses. On 30 September 2006, Libya was removed from the sanction and ILSA became ISA. Although in January 2016 the already dated ISA became further superfluous by JCPOA--which was strictly a Presidential initiative and agreement fiercely opposed by US Congress from the beginning-- the anti-Iran factions pushed to keep ISA as a wrench for future misdeeds. ISA has a term of ten years and must be renewed every ten years by the Congress and signed by the President to stay alive. It was to expire at the end of 2016 and up for renewal by the Congress. Congress renewed ISA by a vote 99-1 in the Senate—Senator Sanders abstained from voting, and a vote of 419-1 in the House of Representatives, after which it was sent to the President for signature within ten days. President Obama refused to sign the ISA extension into the law, and without his signature and Congress in recess, the extension would have expired under what is termed as pocket veto. However, when the US Congress left for the Christmas recess, it stayed in session by at least one congressman present in the chamber, denying the expiration of the ISA bill by "pocket veto", and hence it became the law for another ten years.
Since JCPOA was a presidential and not a congressional agreement, renewal of ISA by the Congress was not a breach of the agreement, although Congress could have used the opportunity to take a positive step and help diffuse the abating tensions between the two countries, if "Nuclear" was their dominating concern. Refusal of the Congress to contribute to the move toward a peaceful pact, validates the point that the "Nuclear" term was indeed an alias for ulterior motives and thus must stay alive.
JCPOA is an agreement between Iran and the World. As in 1995, that the world—with minor exception—did not follow US in its efforts to impose sanctions against Iran, this time around too, I am fairly confident that the world will continue to honor its commitments under JCPOA and will not abet in manufacturing a non-existent crisis.
US President speaks for the nation and directly affects US credibility in the world. All past presidents have honored prior US commitments, particularly the commitments to the world. Since the world is committed to engaging Iran --the only nation in the Middle East which is not at war-- I doubt that the future administration would refuse to honor its commitments and unnecessarily agitate the already explosive region, which could get out of hand leading to unintended consequences beyond any one's control.

Tasnim: Some 37 top American scientists penned a letter to Trump earlier, urging him to abide by the nuclear deal. Similarly, US secretary of state John Kerry recently said, "(the deal) is a demonstration, quite simply, of the power of diplomacy to be able to address major international problems short of war." Will Trump deep-six it as he had promised during his election campaign?
Nakhai: I think once Mr. Trump assumes the presidency and review Iran's "Nuclear" dossier, he will conclude that the agreement is indeed an honorable agreement which addresses all major points of contention, whether real or imaginary. In cases such as this "Nuclear" case, there is absolutely no "best" or "ideal" agreement. In such cases, you always go for the balance approach, where the cardinal points of concerns for all sides are addressed. In Iran's "Nuclear" case, since "Nuclear" is an alias for some nefarious intentions, JCPOA addresses all "Nuclear" concerns except for those intentions.
Campaign promises are political versions of consumer product advertisements. Both come with exceptions and caveats. I am hopeful that Mr. Trump will heed the advice of the scientists and seasoned politicians who have US and only US interests at heart. I certainly hope that he will not be influenced by operatives who don't have full loyalty to US and its interests at a very tenuous and trying time.
It must be noted that US came to the negotiations table only after all other options failed or proved to yield gross failure. The last hope for US was a nuclear agreement to address some of the superficial charges and the related face saving steps camouflaged by trumpeting that JCPOA effectively stopped a non-existent nuclear weapon program, which on two occasions in 2003 and 2007, NIE had already declared the complete absence of any such program. The American scientists letter provides Mr. Trump with yet another face saving measure to honor US commitments.

Tasnim: How will Iran benefit from the JCPOA in the long run in case the agreement is maintained?
Nakhai: For Iran, with JCPOA unblocking access to its financial resources—blocking of the financial resources was a heinous act that affected all the people and particularly threatened and harmed the least able members of the society in order to achieve an egregious political goal--provides an excellent opportunity to use these resources to advance its industrial infrastructure in the next ten years in preparation for future nuclear fuel fabrication in about twenty years, all legal and within the scope of JCPOA. Without the advanced manufacturing capabilities, tons and tons of Uranium would be of no use, and without the financial and technical resources unblocked by the JCPOA, any progress toward advanced industrialization would be impossible.