Iraqi Forces Push into Mosul District in Clashes with Daesh
TEHRAN (Tasnim) – Iraqi special forces pushed into a new district in Mosul near the Tigris river and battled Daesh terrorists there on Monday, bringing them closer to recapturing the east of the city.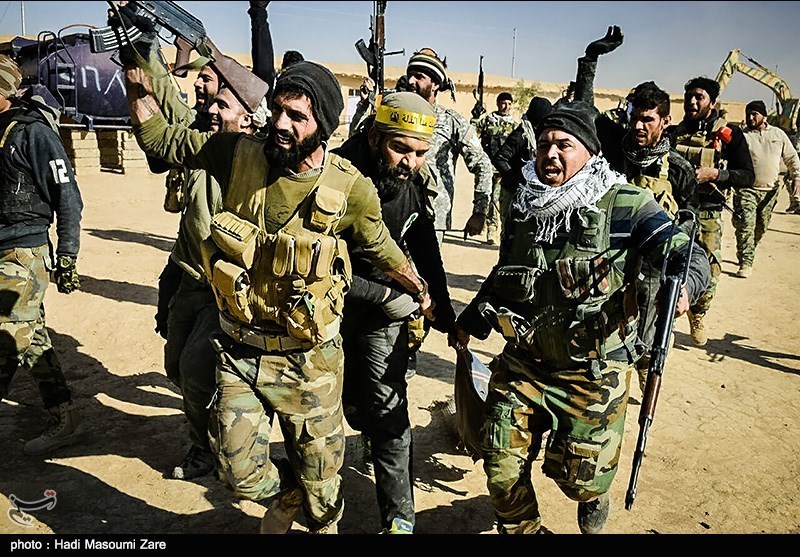 The clashes took place in the Shurta district, a Reuters correspondent near the frontlines in Mosul said. A spokesman for Iraq's elite Counter Terrorism Service (CTS) said the militants were fighting back.
"We've begun breaching (the area) but there was an attack a few moments ago. By the end of the day we'll make some progress," spokesman Sabah al-Numan told Reuters.
Shurta lies toward the eastern bank of the Tigris, which Iraqi forces say they will soon fully control. They have already taken areas of the river bank further south. Once the east bank is recaptured, they can begin attacks on western Mosul, which Daesh still holds.
Iraqi forces have seized most of eastern Mosul in a 3-month campaign to drive the terrorists out of the city, their last major Iraqi stronghold. The Tigris bisects Mosul from north to south.
Fighting has intensified since the turn of the year as Iraqi forces launched a renewed push against the terrorists. Troops had got bogged down in late November and December after entering the city as Daesh terrorists fought back with car bombs and snipers, and hid among a civilian population of up to 1.5 million.
The United Nations said a further 32,000 Mosul residents had fled the city in just over two weeks, bringing the total number of people made homeless in the campaign to retake Mosul to 161,000.
A resident in western Mosul, reached by phone, said Daesh terrorists had stopped people living in the west from crossing the river to the east.
Another resident said a number of Daesh terrorists, including senior leaders in western Mosul, had left the city toward Tal Afar, a town toward the Syrian border.
Iraq's popular forces have advanced on Daesh-held Tal Afar, and linked up with Kurdish fighters nearby in November.
The Mosul offensive involves 100,000-strong combined forces of Iraqi troops, Kurdish Peshmerga fighters and popular forces.