Anti-Regime Protests Continue in Bahrain (+Video)
TEHRAN (Tasnim) – Angry protests continued on Monday across Bahrain over the Al Khalifa regime's recent execution of three activists, a report said.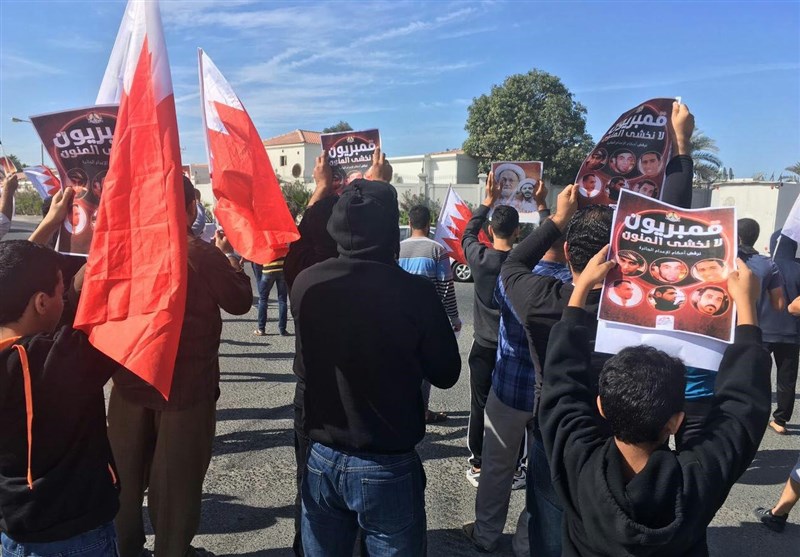 On Monday, Bahraini protesters took to the streets in cities and towns across the Persian Gulf country for the second consecutive day to condemn the ruling regime for executing three Shiite activists, the Lebanon-based al-Mayadeen TV reported.
Bahraini regime forces fired tear gas canisters to disperse the demonstrators.
Bahrain on Sunday executed three anti-regime activists over their alleged role in a 2014 bomb attack, amid widespread public anger against the death verdicts.
On Saturday, the outraged public marched across the capital Manama and the northeastern villages of Nuwaidrat and al-Dair in protest at the planned executions.
Diraz, Bilad al-Qadeem and al-Daih were among the twons and cities that were the scene of anti-regime rallies on Sunday, following the executions.
On January 9, Bahrain's Court of Cassation upheld the death penalties given to Sami Mushaima, Abbas Jamil Tahir al-Sami' and Ali Abdulshahid al-Singace over allegations of killing a member of Emirati forces who had been assisting Manama in its suppression of Bahraini protesters in the northern village of al-Daih back in March 2014. Seven other convicts have also been sentenced to life in prison in the case.
The defendants had denied the charges.
Watch the video of the Monday rallies here: