Building in Tehran Collapses after Massive Blaze (+Video)
January, 19, 2017 - 11:56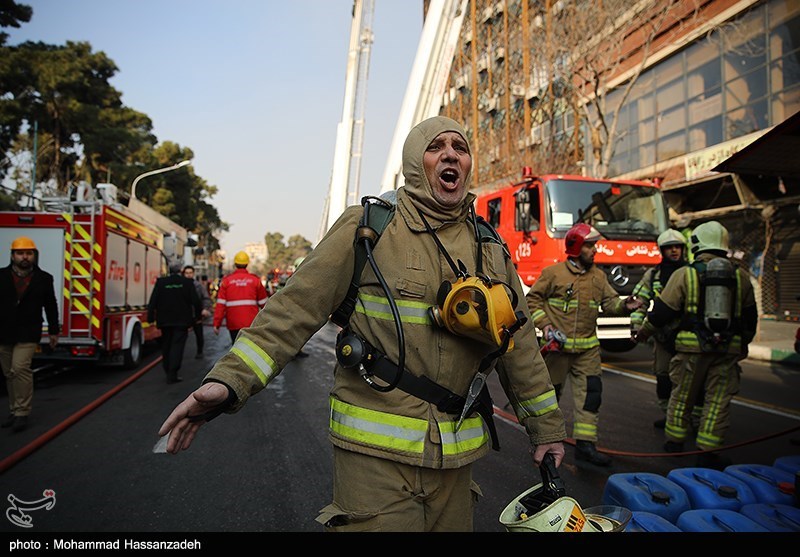 TEHRAN (Tasnim) – A building in Tehran housing a major shopping center collapsed on Thursday after all floors caved in due to a massive blaze which engulfed it in the morning.
The fire began on Thursday morning at the Plasco, a 50-year-old building in downtown Tehran.
The building collapsed after the fire ripped through its upper storeys.
Firefighters are now searching the rubbles to take out their comrades now buried under the rubbles.
Police has blocked off streets around the 17-story structure, which was among the first high-rises built in the Iranian capital.