Saudi War on Yemen A Human Rights Embarrassment to US, UK: American Analyst
TEHRAN (Tasnim) – An American political commentator decried US and Britain for getting entangled in a Saudi-led war against Yemen, saying the arms sales to Saudi Arabia have brought international censure and "human rights embarrassment" to Washington and London.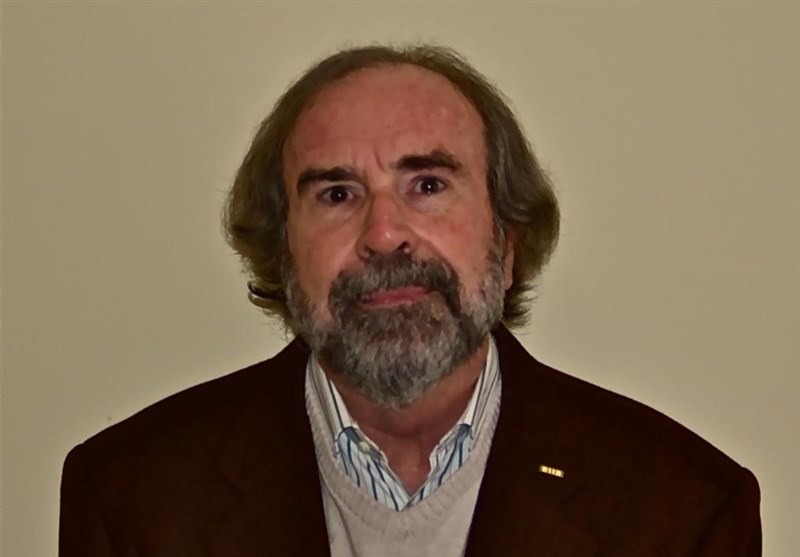 In an interview with the Tasnim News Agency, Brian M Downing deplored the US and Britain for being "ensnared in a human rights embarrassment as their weapons cause death and destruction in civilian areas" of Yemen.
Mr. Downing is a national security analyst who has written for outlets across the political spectrum. He studied at Georgetown University and the University of Chicago and did post-graduate work at Harvard's Center for International Affairs.
"The US has little geopolitical interest in Yemen, nor has Britain since it withdrew from Aden in 1967 after a 128-year presence. Yet both are involved in the present conflict, albeit largely behind the scenes. They are ensnared in a human rights embarrassment as their weapons cause death and destruction in civilian areas. The attention of both Washington and London, and most of the world as well, is elsewhere," Downing explained.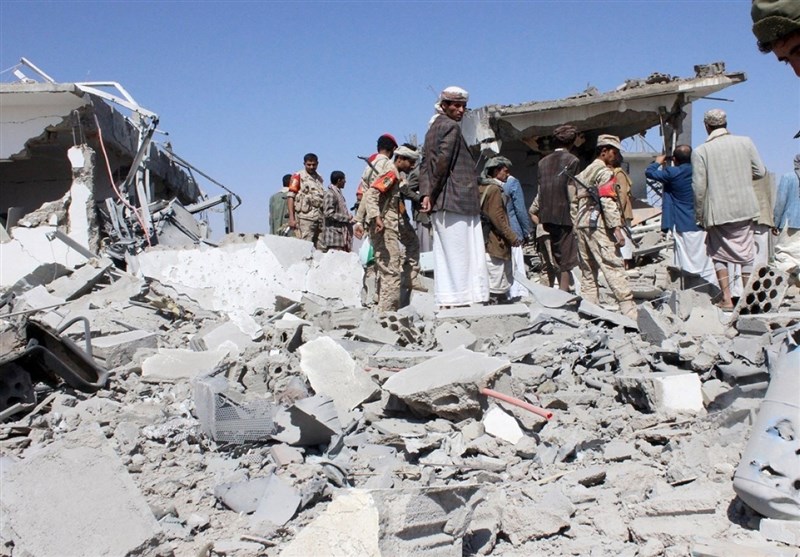 "Criticism in the US and Britain is muted because of arms sales to Saudi Arabia and its (Persian) Gulf allies. The trade is doing well. Indeed, Saudi and Qatari purchases have almost tripled in the last few years. This brings money to the West and gives Sunni princes considerable influence in western capitals, especially in Washington where defense industries constitute an important lobby and bestow generous contributions upon malleable politicians," he added.
"Such emoluments aside, no leader, regardless of their position on human rights, can ignore an export market that brings in tremendous revenue and creates high-paying jobs. This is especially so as China and Russia are eager to supplant the West as arms suppliers in-chief and position themselves to gain influence in the (Persian) Gulf at America's expense. Tragically, then, western arms will continue to flow and voices of protest will remain muted," the analyst deplored.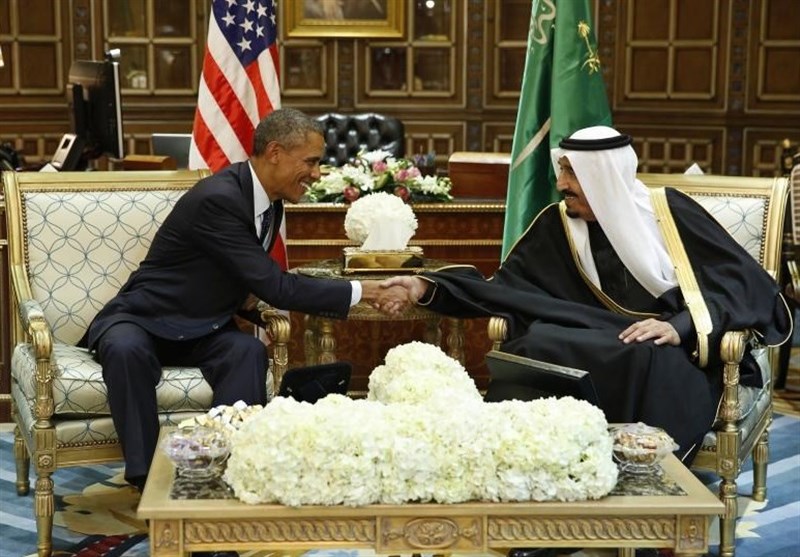 "Fifty-six years ago, on the occasion of his departure from the presidency, Dwight Eisenhower warned of the growing influence of a 'military-industrial complex'. If the discerning general were alive today he might revise the term to the 'military-industrial/Sunni monarchy complex'. The phrase is cumbersome, but it ably conveys the foreign entanglements and wrenching dilemmas Americans find themselves in today," he explained.
As regards the US policy on the war against Yemen, Downing argued, "The United States has little if any strategic interest in Yemen. Neither side in the civil war is positioned to endanger Red Sea shipping. Oil production was never high and is now nearing exhaustion. The Houthis, the Saudis' foes, are fierce enemies of local al-Qaeda and ISIL franchises. Indeed, those militant groups enjoy support from some factions in southern Yemen. Ordinarily, this would make the Houthis allies of Washington and the Sunnis aligned with Islamists its enemies. But Yemen is not an ordinary situation. The US supplies a considerable portion of the weaponry used by the Saudis against the Houthis. Britain does the same. This skews the two countries' policies."
Describing the current conflicts in Yemen as the third civil war in the Arab country, Mr. Downing said the conflict has been mainly triggered by "Saudi dissemination of intolerant Salafist beliefs – a creed whose more militant form inspires al-Qaeda and ISIL fighters."
He further touched on the political situation of the Saudi royal family, saying, "The Saudi princes are widely involved with foreign affairs in and out of the Middle East but are reluctant to use their own troops – probably owing to concerns about their effectiveness, nepotism in officer corps and general staff, and the public's likely response to even moderate casualties. They are not eager to show the world, especially Iran, how feckless their lavishly equipped troops are."
Mr. Downing also pointed to the negative response the kingdom received from its allies, noting, "The Saudis pressured Egypt and Pakistan to deploy troops into Yemen. Though both are heavily subsidized by Riyadh, they foresaw a long difficult war in a land with no strategic importance to them, and declined."
"Saudi troops act only as security forces in towns well behind the lines. Its aircraft, however, have performed thousands of sorties against Shia targets. Many airstrikes have inflicted egregious civilian casualties and have been designated inhumane and criminal by neutral parties, including western ones that document such events," he deplored.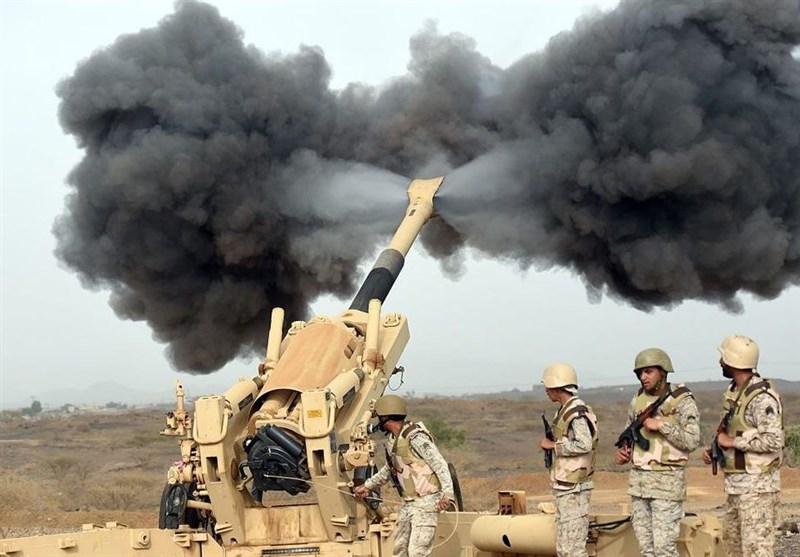 Downing finally referred to the other conflicts that have overshadowed the Saudi war on Yemen, saying, "The Saudi airstrikes have not attracted great attention. The wars in Syria and Iraq have 'crowded out' many other events across the globe. This is somewhat understandable given the violence flaring in Mosul, Aleppo, Benghazi, and Palmyra."
Since March 2015, Saudi Arabia and some of its Arab allies have been launching airstrikes against the Houthi Ansarullah movement in an attempt to restore power to the fugitive former President Abd Rabbuh Mansour Hadi, a close ally of Riyadh.
Some 11,000 Yemenis, including women and children, have lost their lives in the deadly military campaign.