Funeral Held in Tehran for Martyred Firemen (+Photos)
TEHRAN (Tasnim) - A large crowd of people congregated at the Grand Musalla (prayer hall) of Tehran on Monday morning to attend the funeral of the firefighters martyred in a massive fire and subsequent collapse of a 17-story building in Tehran on January 19.
January, 30, 2017 - 10:23
A host of senior Iranian officials, firefighters, rescue squads and ordinary people have attended the funeral service to pay tribute to 16 firemen who lost their lives in the tragic incident.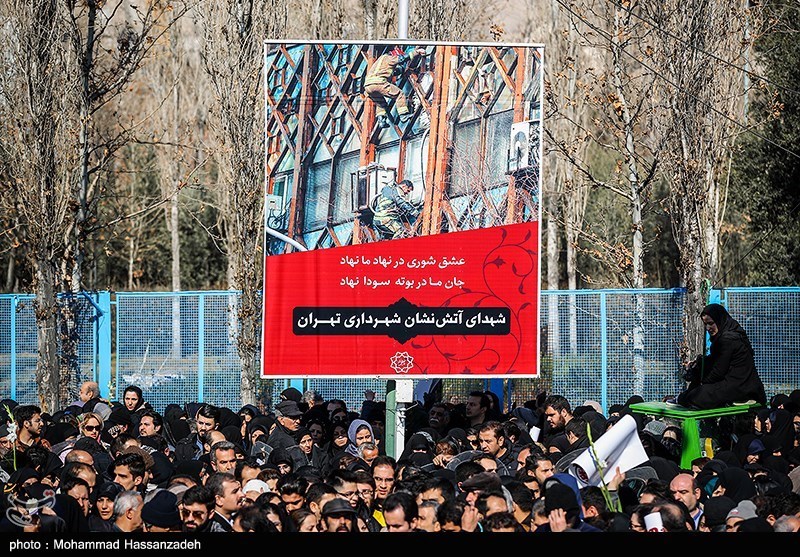 One of the martyrs was pronounced dead in the hospital after the incident, while 15 other bodies were retrieved from rubble of the building during a week-long operation.
The Plasco building in downtown Tehran caught fire on January 19 morning and came down after four hours, blockading a number of people under smoldering debris.
In a message on Sunday, Leader of the Islamic Revolution Ayatollah Seyed Ali Khamenei eulogized the glorious and heart-wrenching sacrifice of faithful and devoted firefighters who were involved in putting out the fire before and after the collapse of Plasco building.