Bahrainis Stage Rallies in Solidarity with Top Shiite Cleric (+Photos, Video)
TEHRAN (Tasnim) – The Bahraini people from all walks of life once again poured into the streets in various cities across the Persian Gulf country to express their solidarity with Sheikh Isa Qassim, the spiritual leader of the Shiite majority in Bahrain, local reports said.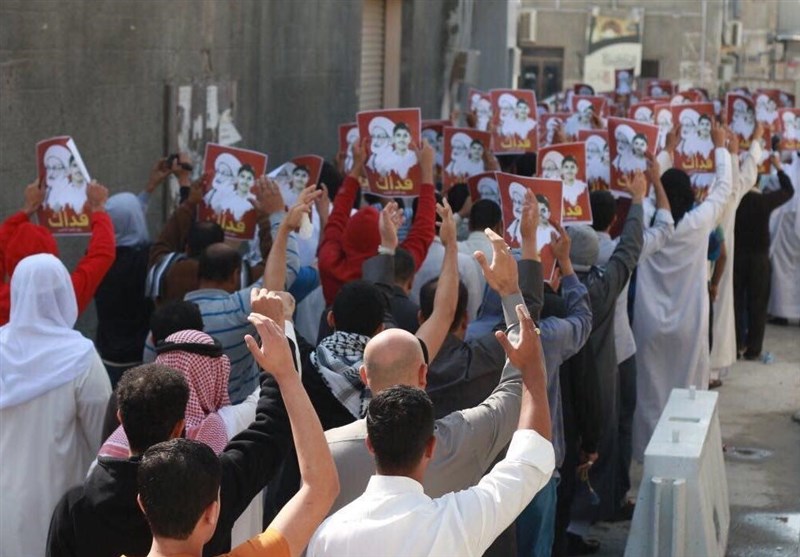 On Sunday night, hundreds of Bahrainis wearing shrouds took to the streets in cities and villages, including Sanabes, Karzakan, Sehla, Dar Kulaib, and Abu Saiba, Bahraini sources said.
The demonstrators reiterated their full support for Sheikh Qassim and imprisoned Shiite clerics and chanted anti-regime slogans.
Earlier, Sheikh Abdullah Daqaq, Sheikh Qassim's representative in Iran, stressed the peacefulness of the protests that the Bahraini people staged on Sunday, describing them as a duty to defend the nation and religion.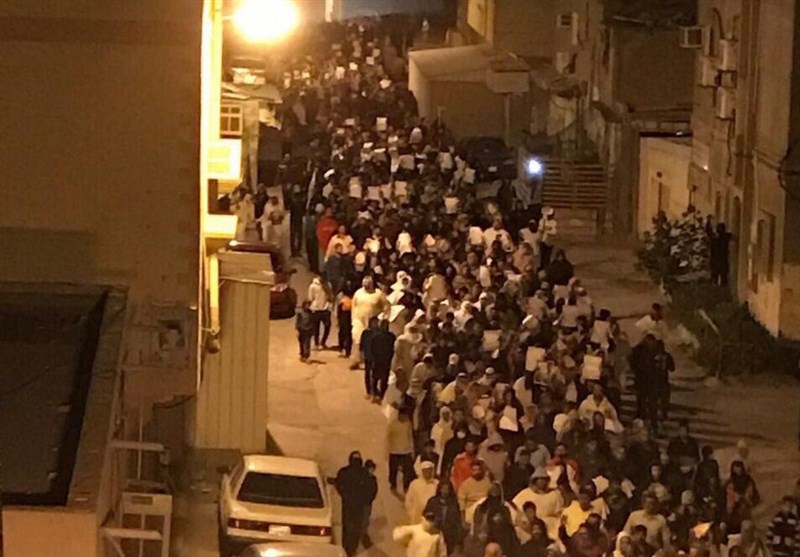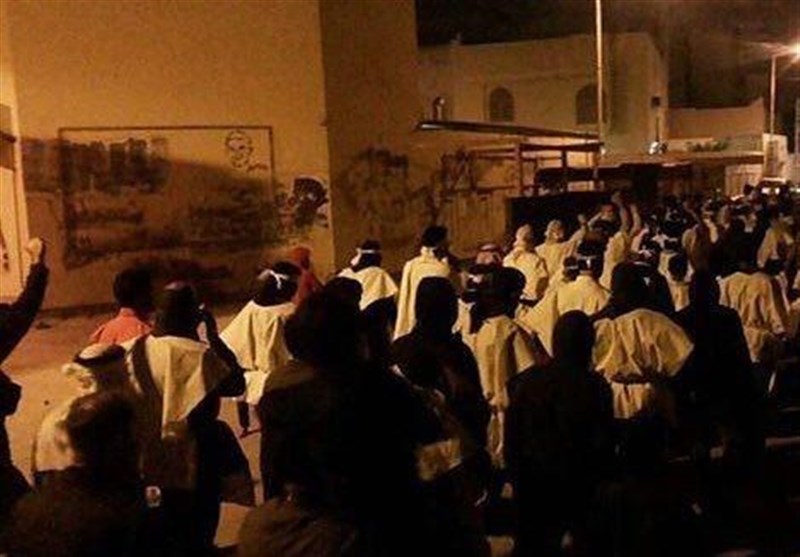 In a statement on Saturday, Bahraini religious scholars called on people to participate in nationwide rallies to express their solidarity with Sheikh Qassim, whose citizenship the Al Khalifa regime has revoked.
"We hereby pledge to shed the last drop of our blood in defense of religious and national leader, Ayatollah Sheikh Isa Ahmed Qassim," the statement read.
On January 26, the Manama regime's mercenaries attacked a sit-in near Sheikh Qassim's residence in the northwestern village of Diraz, firing live bullets at unarmed protesters.
Thousands of anti-regime protesters have held demonstrations in Bahrain on an almost daily basis ever since a popular uprising began in the kingdom in February 2011.