JCPOA Breach to Trigger Reaction: Iran's Shamkhani
TEHRAN (Tasnim) - Secretary of Iran's Supreme National Security Council (SNSC) Ali Shamkhani called for commitment to the Joint Comprehensive Plan of Action (JCPOA) by all parties to the deal, warning that any failure to honor the accord under any pretext would result in Iran's retaliatory measures.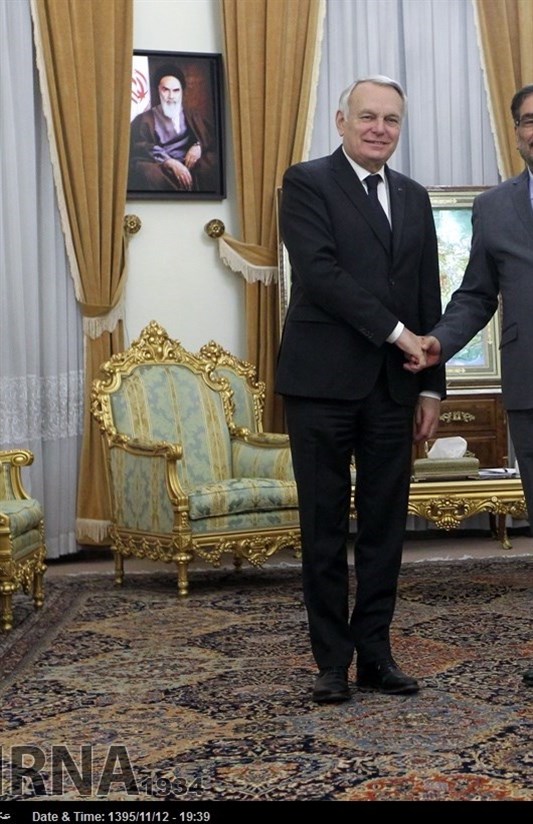 "Sustainability of the JCPOA hinges on all parties' commitment to fulfilling the undertakings. And turning away from such process under any pretext and with any stance will cause reaction," Shamkhani said at a meeting with French Foreign Minister Jean-Marc Ayrault in Tehran on Tuesday.
He also called for the accelerated removal of obstacles to banking ties with Iran after coming into force of the JCPOA in January 2016.
The Iranian official further pointed to the crisis in Syria, reiterating that political solution and dialogue would be the "inevitable way" out of the conflicts in the Middle East region.
For his part, the French minister praised Iran for honoring commitments under the JCPOA, saying the prospect of political and economic relations between Iran and France in the post-JCPOA era is "bright."
Heading a large business delegation, Ayrault arrived in Tehran on Monday night and held meetings with top Iranian officials, including President Rouhani, on Tuesday.