Commander Highlights Iran's Growing Missile, Military Capability
February, 03, 2017 - 17:42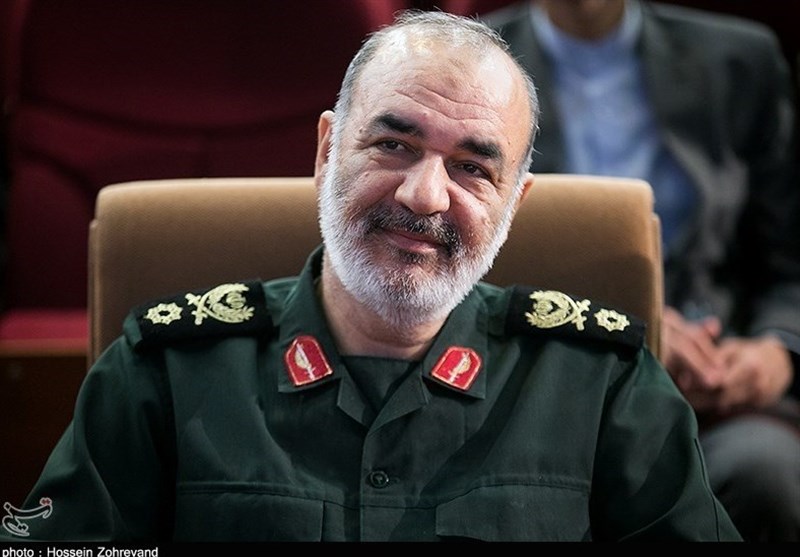 TEHRAN (Tasnim) – Lieutenant Commander of the Islamic Revolution Guards Corps (IRGC) Brigadier General Hossein Salami praised Iran's deterrent power and said the country's military hardware, including missiles, vessels, and air defense launchers, are increasing "day by day".
"If our missile power had not been able to put fear in the heart of the US, there would have been no reason for the hue and cry (by the US)," Brigadier General Salami said in a speech in the central city of Kashan on Thursday.
He further described Iran's missile power as "great and unparalleled" and among the most effective deterrent powers in the world.
"Each day, the number of Iran's missiles, military vessels and air defense missile launchers increases," the commander said, adding the Islamic Republic have full control over its air, land, and sea territory.
Speaking to Tasnim News Agency on Thursday, Defense Minister Brigadier General Hossein Dehqan said a missile test that Iran conducted recently has been successful.
He also reiterated that Iran's missile tests do not violate either the July 2015 nuclear deal between Tehran and world powers, also known as the Joint Comprehensive Plan of Action (JCPOA), or the UNSC Resolution 2231.
It came after a US official claimed on Monday that a new ballistic missile that Iran test-fired recently has exploded after traveling 630 miles (1,013 kilometers).
The Iranian defense minister confirmed news of the test on Wednesday, stressing that the Islamic Republic will not allow the others to interfere in its defense affairs.
After achievement in July 2015 of the JCPOA, the nuclear agreement between Iran and the Group 5+1 (Russia, China, the US, Britain, France, and Germany), the 15-memebr United Nations Security Council passed a resolution to endorse the accord.
Resolution 2231 calls upon Iran "not to undertake any activity related to ballistic missiles designed to be capable of delivering nuclear weapons."
Iran, however, maintains that none of its missiles have been designed to be capable of carrying nuclear warheads because nuclear weapons have basically no place in the Islamic Republic's defense doctrine.