IRGC Simulates Enemy Attacks on Key Iranian Sites in Ongoing Drill
February, 04, 2017 - 17:36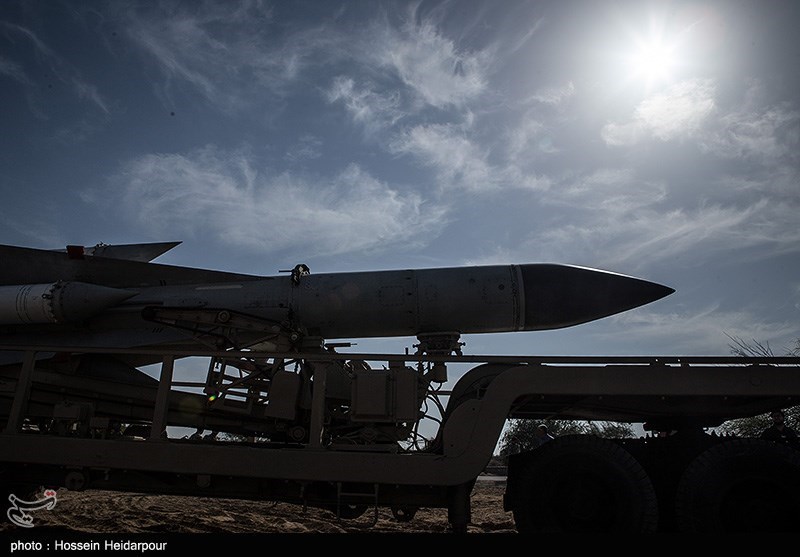 TEHRAN (Tasnim) – The Islamic Revolution Guards Corps (IRGC) Aerospace Force practiced tactics in an air defense drill on Saturday to deal with hypothetical enemy's aerial attacks on Iran's sensitive sites, a top commander said.
Commander of the war game, General Baharlou, told journalists on Saturday that a base has been created in the exercise to simulate conditions of an enemy offensive against a sensitive region in the country.
The base flew several manned and pilotless aircraft at various altitudes to mirror the features of an aerial raid, the commander noted, saying the attacks were detected and foiled with homegrown radars, command and control, and missile systems.
The IRGC has employed a range of domestically-made equipment in the air defense drill, codenamed Defenders of Velayat Sanctum, whose main stage began on Saturday morning after five days of preparatory work.
The drill covers an area of 35,000 square kilometers in the province of Semnan.