Hundreds Stage Rally in Washington against US Police Brutality (+Photos)
WASHINGTON, DC (Tasnim) – While protest rallies against US President Donald Trump have drawn thousands of people in major cities across the country, a demonstration against US police violence also erupted in Washington.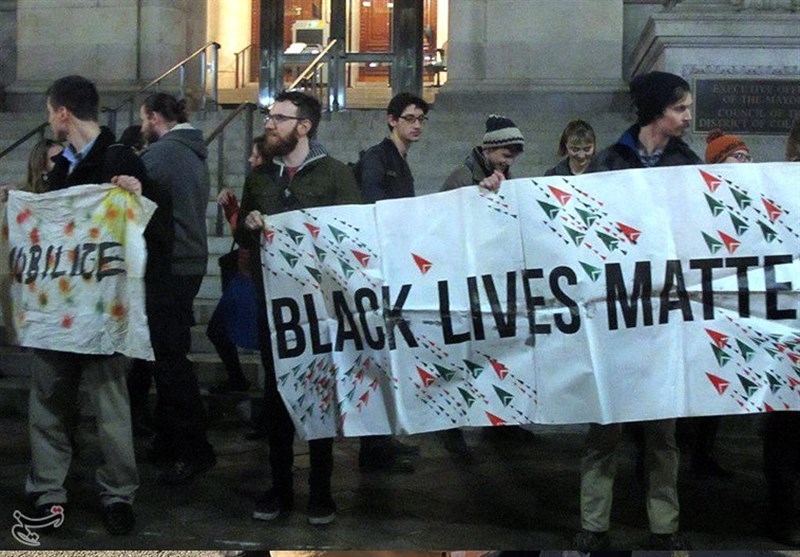 According to Tasnim dispatches, Washington on Monday was the scene of a rally where protesters expressed their outrage at the use of excessive force by police against African Americans.
The demonstrators who amassed in front of Washington's municipal building strongly condemned a decision by the government to employ more than 5,000 police officers.
They were carrying banners reading, "Black Lives Matter", "White Silence is Betrayal", "This Is A Police State", "Hold The Police Accountable for Murdering Black People", and "Divest from Policing, Invest in Black Futures".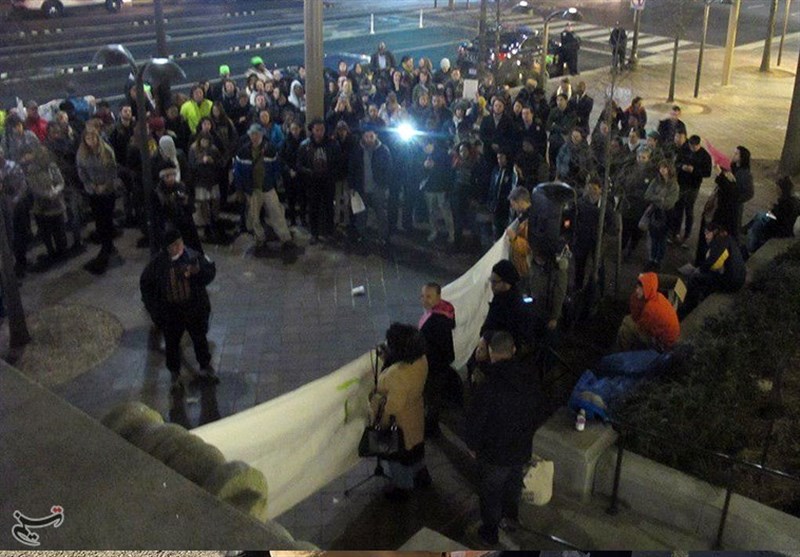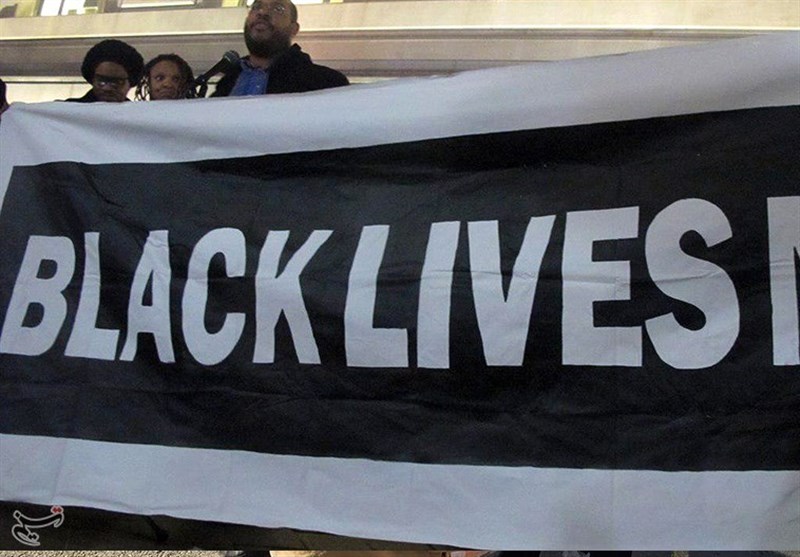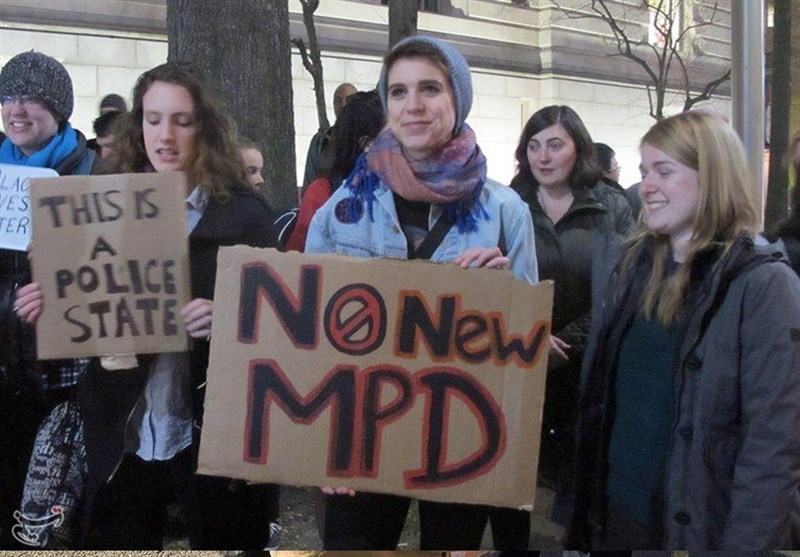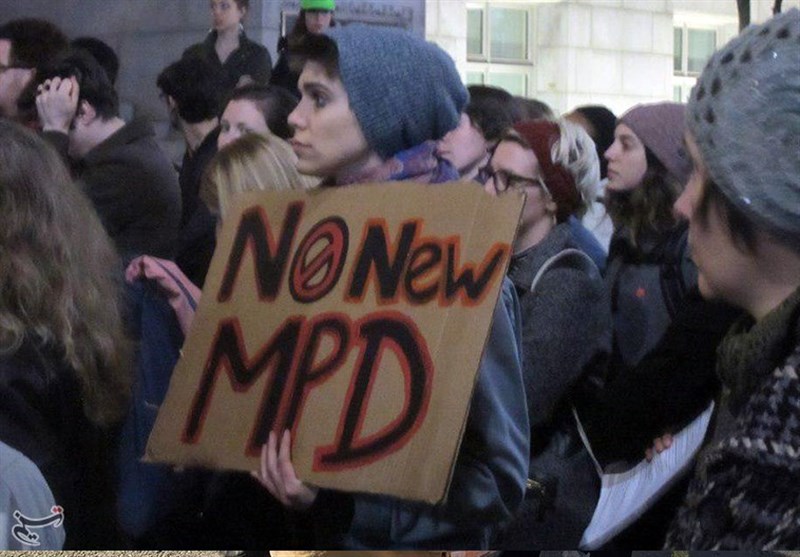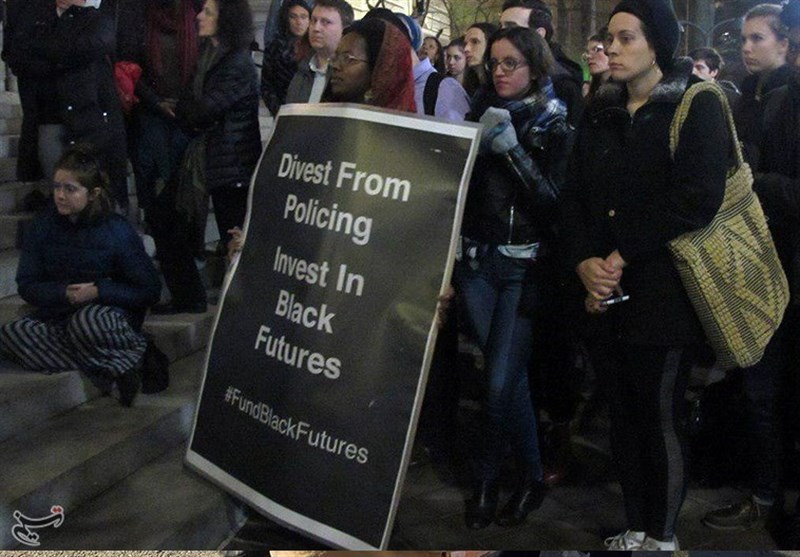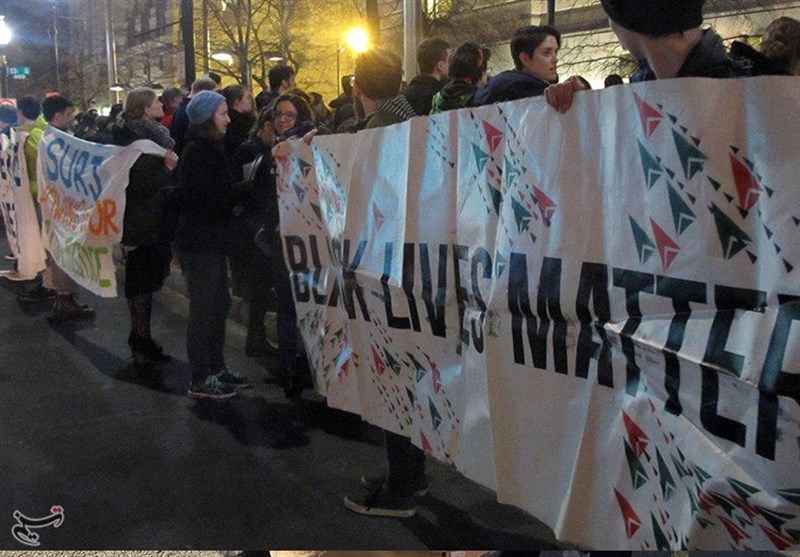 The protesters stressed that recruitment of more cops will lead to the deaths of more African Americans.
In the meantime, hundreds of Americans in different cities, including Kalamazoo, Michigan state, took to the streets in protest of Trump's anti-refugee policies.
They chanted "Say it loud and say it clear, refugees are welcome here!" during the rally held to support refugee and immigrant rights on Sunday.
Protesters gathered in bone-chilling temperatures in the city's central park to condemn Trump's executive order restricting travel from several predominantly Muslim countries and plans to build a wall across the US-Mexican border.
Similar protests took place in Cedar Falls, Iowa, including one outside US Rep. Rod Blum's office. Blum has welcomed many of Trump's executive orders.
Trump took office on January 20 as the 45th president of the United States.