Israel Main Threat to Region: Iran's Defense Minister
February, 08, 2017 - 10:18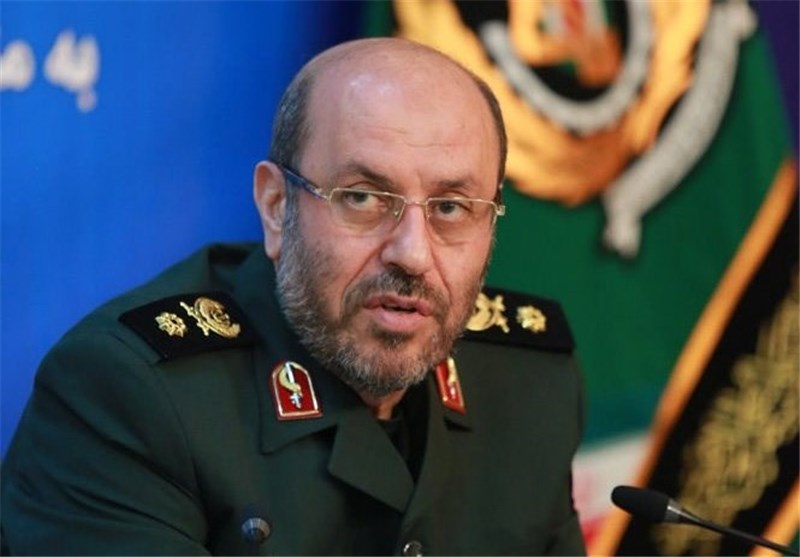 TEHRAN (Tasnim) – Iranian Defense Minister Brigadier General Hossein Dehqan denounced the Israeli regime as the biggest threat to the Middle East region's security.
"The existence of this (Israeli) regime in the region is a destabilizing factor, and any individual with human senses would reject Israel's savage behavior," Dehqan said at a television talk show on Tuesday night.
He also slammed the US, Israel and Saudi Arabia for creating Daesh (ISIL) terrorist group which has put the region's security in jeopardy.
The minister further highlighted Iran's plans to combat the ultra-regional threats, namely the hegemony, with asymmetrical tactics.
Under divine rulings, Iran preserves the right to boost defensive capabilities for itself and even for the other Muslim countries, he added.
His comments came a few days after the Defense Ministry unveiled five new military products, including a guided rocket and assault weapons, and officially started producing them in the assembly line.
The Iranian military forces have in recent years made great headways in manufacturing a broad range of equipment, from firearms to advanced drones.
Tehran has already made it clear that its defense doctrine is entirely based on deterrence.