Democratic Pressure to Oppose Trump Roils Capitol Hill
TEHRAN (Tasnim) - US Congressional Democrats are under intense pressure from the liberal base to oppose President Donald Trump at every turn, a dynamic that will color nearly every debate on Capitol Hill this year and complicate prospects for action on all issues.
February, 08, 2017 - 14:48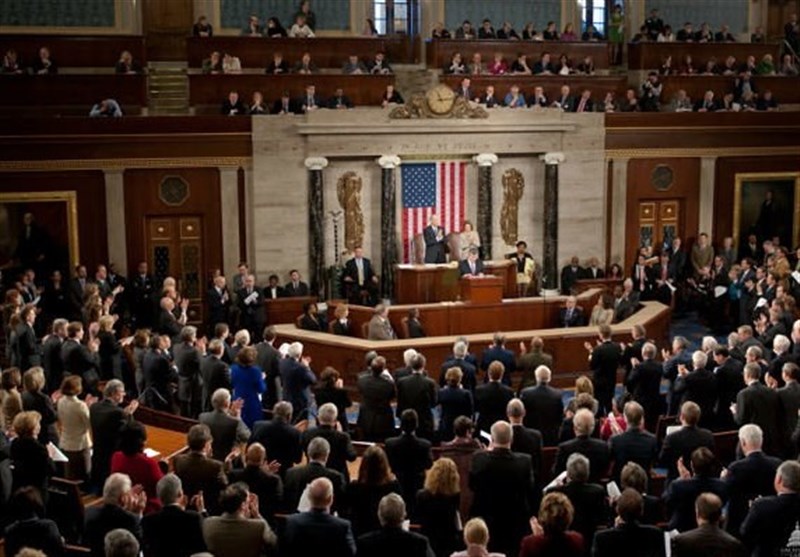 It's sure to be a topic of debate as House Democrats gather for a policy retreat in Baltimore on Wednesday, but the 10 Senate Democrats up for re-election in states Trump won are under particular pressure.
They must balance demands from their base to stand up to Trump with the need to appeal to independent and swing voters statewide. If these Democrats mishandle the moment, Republicans could potentially win a filibuster-proof 60-vote Senate majority in next year's elections.
That would give Trump and the GOP the ability to usher in major changes on a partisan basis, like President Barack Obama and Democrats did in passing "Obamacare," a terrifying prospect for Democrats.
"I would have to go live in another galaxy far, far away," said Rep. Emanuel Cleaver, D-Mo., who's concerned about the re-election prospects of Missouri Democratic Sen. Claire McCaskill. "We can't afford to lose McCaskill, we can't afford to lose her, but I don't know."
Democrats' stance toward Trump has hardened notably in recent weeks after Democratic senators took heat for their early votes in favor of some of Trump's first Cabinet picks.
In one much-noticed incident, reliably liberal Sen. Sheldon Whitehouse of Rhode Island was booed by voters while trying to explain why he voted to confirm GOP Rep. Mike Pompeo to head the Central Intelligence Agency.
Liberal stalwart Sens. Elizabeth Warren of Massachusetts and Sherrod Brown of Ohio both had to defend their committee votes to approve Ben Carson to lead the Housing and Urban Development Department. Thousands showed up outside Democratic Leader Chuck Schumer's home in Brooklyn to demand he stiffen his spine against Trump.
Sen. Kirsten Gillibrand of New York, by contrast, one of a handful of Senate Democrats seen as potential candidates for president in 2020, has won praise from liberal bloggers for voting against nearly all of Trump's picks. Her stance highlights a division between those Democratic lawmakers eyeing a White House run in 2020, and increasingly embracing purely oppositional stances toward Trump, and the senators who will face voters in red states next year and who in several cases are still talking about their desire to find common ground with the president.
"My job is to do what Hoosiers want me to do," said Sen. Joe Donnelly of Indiana, who is up for re-election in a state Trump won big. "And so where there are chances to work together with President Trump such as keeping jobs in the United States," Donnelly said he'd be grateful for Trump's help, AP reported.
By contrast Sen. Cory Booker of New Jersey, also seen as a potential presidential candidate, views his role as opposing Trump. Booker said his hopes for potential areas of Democratic compromise with Trump have been dashed by the president's actions.
"He's got a scorched earth policy, not a common ground policy, so I have no more illusions," Booker said. "When it comes to Trump I'm in a posture of fighting him, resisting him and trying to stop him from hurting people."