Iran's Larijani Urges Closer Regional Cooperation against Daesh Terrorists
TEHRAN (Tasnim) – Iranian Parliament Speaker Ali Larijani highlighted the importance of efforts to combat terrorism in Iraq and said closer cooperation among Middle Eastern nations is needed to defeat terrorist groups like Daesh (ISIS or ISIL).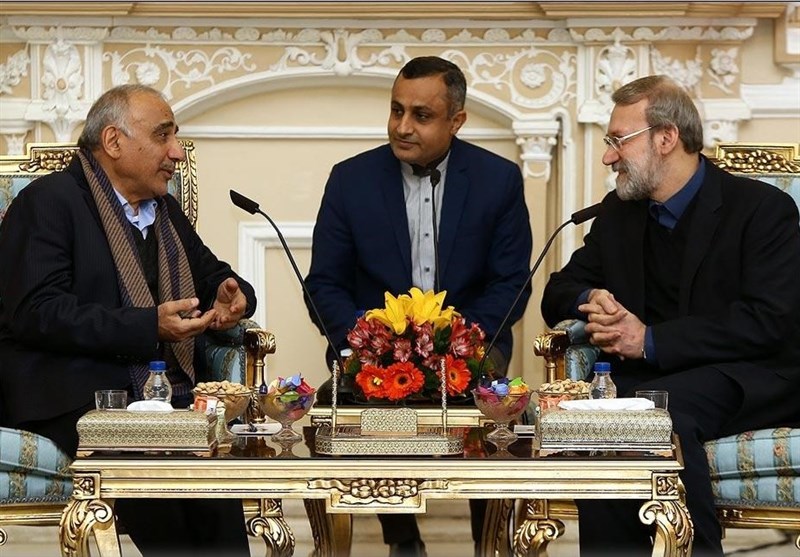 Counter-terrorism is among the most important issues for regional countries, Iraq in particular, Larijani said in a meeting with former Iraqi oil minister Adil Abdul-Mahdi in Tehran on Wednesday.
"The issue of combatting terrorism has great depth and complexity and, definitely, defeating these (terrorist) groups, especially Daesh, necessitates making extensive efforts and cooperation among regional countries," he said.
The Iranian parliamentarian added that in the current juncture, the resolution of security problems in Iraq is of high importance because the country plays a pivotal role in regional developments.
The former Iraqi minister, for his part, pointed to the Arab country's campaign against Daesh, saying that Iraqi military forces have dealt heavy blows to Daesh terrorists.
He added, however, that ultimate victory over the militant group needs further regional and international cooperation.
Iraq has been facing the growing threat of terrorism, mainly posed by Daesh.
Daesh militants made swift advances in much of northern and western Iraq over the summer of 2014, after capturing large swaths of northern Syria.
However, a combination of concentrated attacks by the Iraqi military and the volunteer forces, who rushed to take arms after top Iraqi cleric Ayatollah Ali al-Sistani issued a fatwa calling for the fight against the militants, blunted the edge of Daesh offensive and later made the Takfiri group retreat from most of the territory it had occupied.
Amid tensions in Iraq, Iran is known as the first country to help the Arab country and has always voiced support for Iraq's solidarity and prosperity.