Tehran Welcomes Closer Relations with Islamabad: President
TEHRAN (Tasnim) – Iranian President Hassan Rouhani underlined that the country is willing to boost its relations with neighboring Pakistan in various political and economic and cultural fields.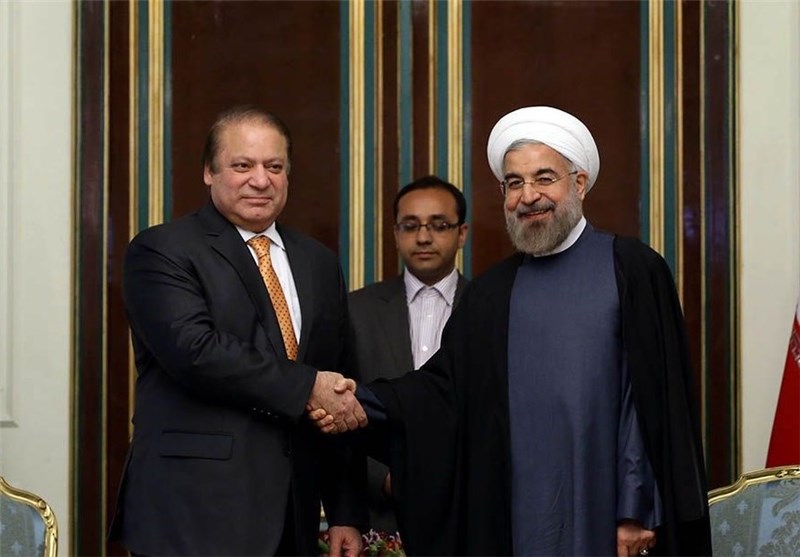 In a telephone conversation with Pakistani Prime Minister Nawaz Sharif on Friday evening, President Rouhani praised the growing ties between Tehran and Islamabad and said the Islamic Republic of Iran welcomes developing ties with the South Asian country.
"Iran and Pakistan have numerous opportunities that should be seized to promote bilateral relations and cooperation in economic, political and cultural areas in line with the will of the two nations," he noted.
He further pointed to an upcoming meeting of the Economic Cooperation Organization (ECO) due to be held in Pakistan and expressed the hope that the member states would witness positive developments and closer relations and cooperation.
During the phone call made by Nawaz Sharif, he congratulated Iran on the anniversary of the victory of the 1979 Islamic Revolution and said, the promotion of ties with Iran is one of the priorities of Pakistan's foreign policy.
The Pakistani premier also invited President Rouhani to attend the 13th ECO meeting and said that the Islamic Republic of Iran's presence in the meeting is very important for promoting the status of the organization.