Flynn Resigns amid Controversy over Russia Contacts
TEHRAN (Tasnim) - Embattled White House national security adviser Michael Flynn resigned Monday night, an abrupt end to a brief tenure.
February, 14, 2017 - 09:58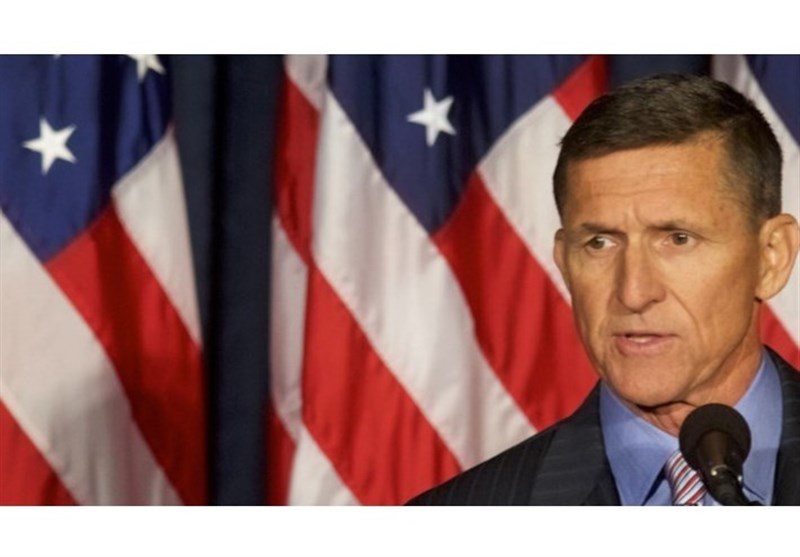 His departure came just after reports surfaced the US Justice Department warned the Trump administration last month that Flynn misled administration officials regarding his communications with the Russian ambassador to the United States and was potentially vulnerable to blackmail by the Russians.
"I inadvertently briefed the Vice President-elect and others with incomplete information regarding my phone calls with the Russian ambassador. I have sincerely apologized to the President and the Vice President, and they have accepted my apology," Flynn wrote, according to a copy of his resignation letter obtained by CNN.
"I am tendering my resignation, honored to have served our nation and the American people in such a distinguished way," he wrote. "I know with the strong leadership of President Donald J. Trump and Vice President Mike Pence and the superb team they are assembling, this team will go down in history as one of the greatest presidencies in US history."
The move comes less than a month into the job, making him one of the shortest-serving senior presidential advisers in modern history.
Gen. Keith Kellogg will be the interim national security adviser, multiple sources tell CNN. He most recently served as National Security Council chief of staff.
A senior administration official said Kellogg, retired Gen. David Petraeus and former Vice Admiral Bob Harward are possible replacements for Flynn.
Petraeus is going to the White House Tuesday, according to sources inside and close to the administration.
"He is making a run" for the job, one source said, but noted "he has a lot of baggage."
The sudden exit marks the most public display yet of disarray at the highest levels of the new administration, which has faced repeated questions over a slew of controversies and reports of infighting among senior aides during its first three weeks.
The resolution had been heading this way for three days, an administration source told CNN.
More than whether he really had a conversation with the Russians about sanctions, the key issue internally was whether he told the truth to Pence, the source said.
The White House concluded at the very least, Flynn didn't mean to mislead the vice president, but may have because he couldn't remember what he said to the Russians.
"Not remembering is not a quality we can have for the national security adviser," the source said.
An administration source said that Trump "hung in there" when it came to Flynn, but there was a "flood of information" that finally made it clear he had to resign.
Asked if Trump is disappointed, another administration official said: "He's moving on."