Iran Disparages Trump, Netanyahu's "Bogus" Claims about Nuclear Program
February, 16, 2017 - 15:01
TEHRAN (Tasnim) – Iran's Foreign Ministry spokesman on Thursday slammed the recent comments by US and Israeli leaders about Tehran's nuclear program as "recurring, unworthy allegations", hitting back at the Tel Aviv regime for threatening the Middle East security with its nuclear arsenal.
The recent anti-Iran remarks by US President Donald Trump and Israel's Benjamin Netanyahu contain nothing except a repetition of bogus and unworthy allegations against Iran's peaceful nuclear program, Bahram Qassemi said on Thursday.
The accusations against Iran are in contradiction to multiple reports by the International Atomic Energy Agency (IAEA) which have confirmed the peaceful nature of Iran's nuclear activities, the spokesman added.
The bitter irony is that such baseless allegations are raised by a regime that is not committed to any international regulations and constitutes the biggest threat to regional and international peace and security by possessing hundreds of nuclear warheads in its arsenal, he said.
Qassemi once against made it clear that under a fatwa by Leader of the Islamic Revolution Ayatollah Seyed Ali Khamenei, production, stockpiling and use of nuclear weapons are Haram (religiously forbidden) and nukes have no place in Iran's defense doctrine.
His comments came after Trump and Netanyahu at a joint press conference in Washington, DC, on Wednesday hammered Iran for its nuclear program.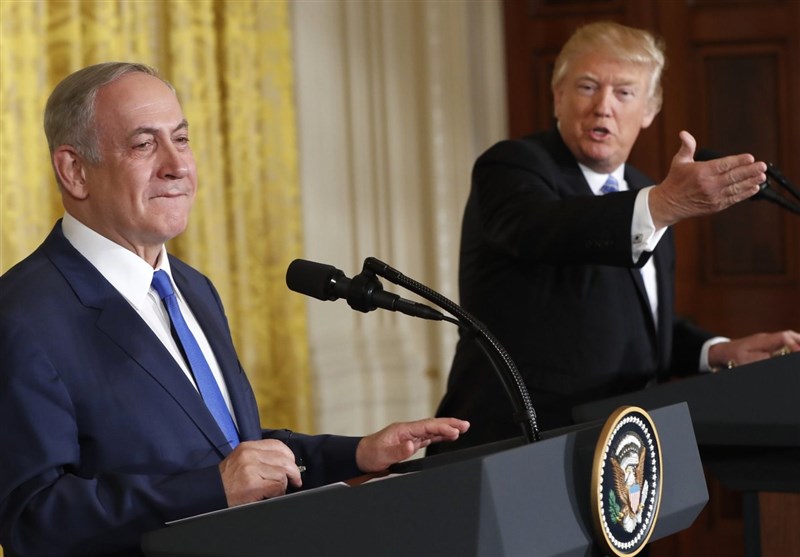 Trump described what he called "the threat of Iran's nuclear ambitions" as a security challenge faced by Israel, while Netanyahu hailed the new US president for his commitment to "preventing Iran from getting nuclear weapons."