Memorial Service Held in Tehran for Ex-President
TEHRAN (Tasnim) – A memorial service was held at the mausoleum of Imam Khomeini in southern Tehran on Thursday for former Iranian president and chairman of the country's Expediency Council Ayatollah Akbar Hashemi Rafsanjani, who died on January 8.
February, 16, 2017 - 17:12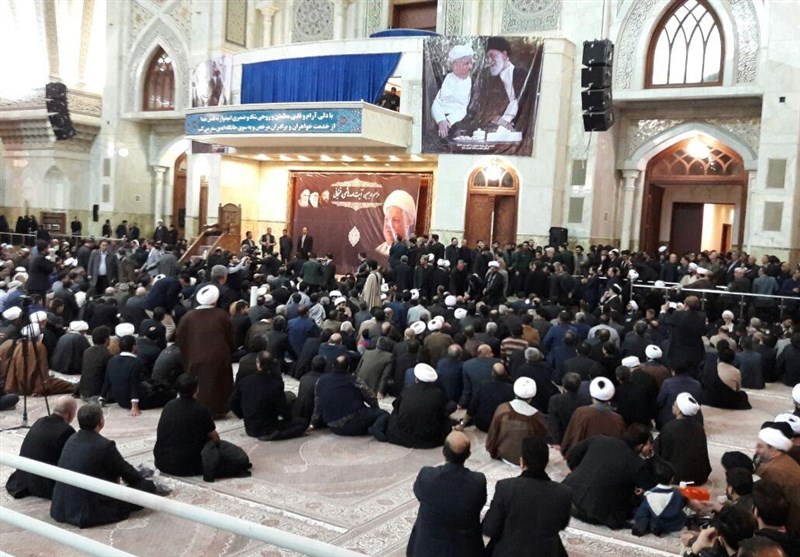 The event -a religious commemorative ceremony by Shiite Muslims performed forty days after the death of a person- was attended by senior officials including President Hassan Rouhani, First Vice-President Eshaq Jahangiri, and Foreign Minister Mohammad Javad Zarif.
Ayatollah Rafsanjani passed away at a hospital in northern Tehran on January 8 at the age of 82 due to a heart condition.
He was among the main aides to the late founder of the Islamic Republic, Imam Khomeini.
He played an influential role both during the anti-Shah struggles before the victory of the Islamic Revolution and afterwards through various stages of the establishment of the Islamic Republic of Iran.
Rafsanjani was also a key figure during eight years of Iraq's imposed war on Iran (1980-88), serving as substitute to commander-in-chief of the armed forces.
The deceased was laid to rest in the mausoleum of Imam Khomeini, south of Tehran, on January 10.