Trump Lashes Out at BBC Reporter in Fiery 'Fake News' Clash
TEHRAN (Tasnim) – The US President, who has been heavily critical of CNN for alleged "fake news", laid into the BBC as he compared the two corporations.
February, 17, 2017 - 12:35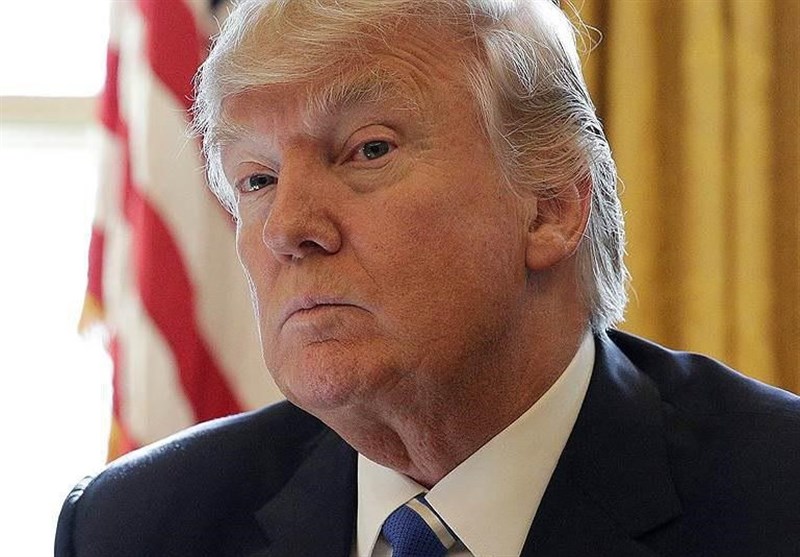 Speaking at a press conference in Washington on Thursday, the President bashed the BBC.
During the hour-long press conference, Trump criticized the media for their coverage over possible links between the billionaire's team and Russian officials.
The US President then turned on BBC North America editor Jon Sopel after he attempted to quiz the 70-year-old over his travel ban, the Express reported.
In the footage, the reporter can be heard saying: "Can I ask you, thank you Mr. President."
However Trump quickly cut off the journalist, demanding he revealed what organization he worked for.
After Sopel said he worked for the BBC, the President snapped back: "Here's another beauty."
Leaving many laughing in the background, the journalist tried biting back as he replied: "Impartial, free and fair."
However as the journalist then tried to then ask the President his question he was interrupted again.
Trump fumed: "You're just like CNN."
The President continued to control the interaction before he answered the question, as the reporter described their squabble as "banter".
Trump said: "Wait, wait, wait. I know who you are just wait."
As Trump began to answer the journalist, the BBC reporter was forced to sit back down.
In reply to Sopel's question the President insisted that the controversial travel ban worked exactly as he had planned, before he targeted the US court's.
He said: "We had a very smooth roll out of the travel ban.
But we had a bad decision, that is the only thing that was wrong with the travel ban. Very bad for the safety and the security of our country."
In his boisterous press conference the President clashed with media several times over fake news in which he blamed journalists for the criticism he has faced.
He said: "There is nobody I have more respect for, well maybe a little bit, than reporters, good reporters. It's very important to me, especially in this position, it's very important.
"I don't mind bad stories, I can handle a bad story better than anybody, as long as it's true."