Spokesman: Saudi, Israeli Anti-Iran Stances in Munich Not Accidental
TEHRAN (Tasnim) – Iran's Foreign Ministry spokesman dismissed the anti-Iran remarks made by Saudi and Israeli ministers at the Munich Security Conference, saying such attempts to foment Iranophobia reveal coordination between the two regimes to whitewash their failures in the region.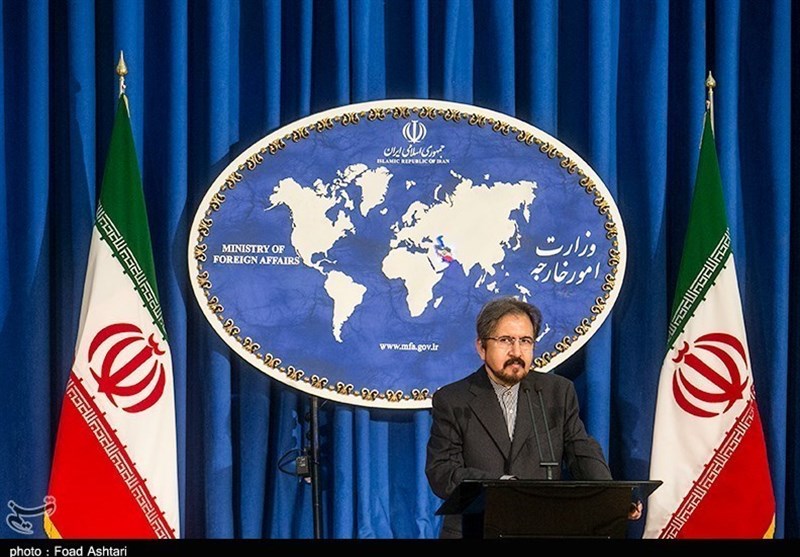 "The coordinated stances between the Saudi foreign minister and the Zionist regime's minister of war against the Islamic Republic of Iran is not accidental. There are numerous clues about coordination between the two regimes on regional dossiers," Bahram Qassemi said on Sunday.
His comments came after Saudi Arabia's Foreign Minister Adel al-Jubeir and Israel's Avigdor Lieberman delivered harsh speeches against Iran in the MSC in Germany. The Zionist official even sought to support the Riyadh regime, alleging that Iran had an ultimate objective of undermining Saudi Arabia in the Middle East.
In response, the Iranian spokesperson said both Saudi and Israeli regimes are attempting to "provoke the international atmosphere" against Iran in order to cover up their own defeats and failed policies in the region.
The recurring tone of the Saudi and Israeli officials, whose regimes are collaborating in the suppression of people in the region, demonstrates "painful frustration" and resentment, Qassemi noted.
It's a pity that the occupying regime of Israel has counted on cooperation with an Islamic country –Saudi Arabia- to pursue its anti-Iran policies, the spokesman deplored.
Qassemi finally emphasized that Jubeir's "bogus and ridiculous" allegations of Iran's sponsorship of terrorism could by no means divert attention from the Saudi kingdom's "deep links" with the Takfiri terrorist groups or Riyadh's ideological, financial, and intelligence support for terrorists.