Iranian Spokesman: Turkey behind Regional Insecurity, Instability
TEHRAN (Tasnim) – Iranian Foreign Ministry Spokesman Bahram Qassemi denounced recent remarks made by the Turkish foreign minister in the Munich Security Conference (MSC) as unconstructive and said the country is to blame for the insecurity and instability in the Middle East region.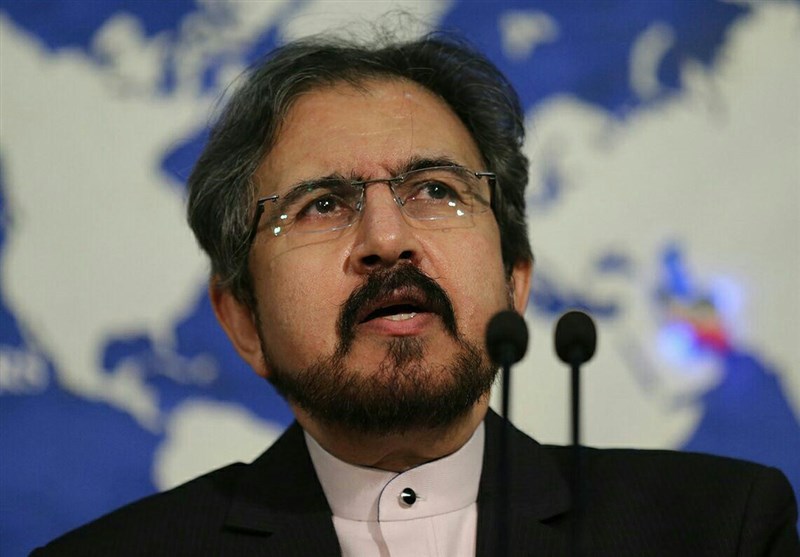 "Those who have immature dreams about rebuilding an empire and have taken meddlesome, illegal and illegitimate measures and supported terrorist groups… cannot shirk their responsibility for such moves through playing a blame game," Qassemi said in a statement late on Sunday.
"They should be aware that insecurity and instability in the region has no perpetrator other than them and some other paranoid states," the spokesman noted.
"The Islamic Republic of Iran's regional policy has always been and will be based on preserving the stability and security of all countries and neighbors," he said.
In a speech at the MSC on Sunday, Turkish Foreign Minister Mevlut Cavusoglu criticized what he called an Iranian "sectarian policy" aimed at undermining Bahrain and Saudi Arabia.
"Turkey is very much against any kind of division, religious or sectarian," the Turkish top diplomat said.
The Turkish minister's remarks came against the backdrop of his country's widely supports for militants and terrorists fighting against the central government in Syria.
Syria has been gripped by a protracted war since March 2011 with various terrorist groups, including Daesh (also known as ISIS or ISIL), currently controlling parts of it.
According to a report by the Syrian Center for Policy Research, the conflict has claimed the lives of over 470,000 people, injured 1.9 million others, and displaced nearly half of the country's pre-war population of about 23 million within or beyond its borders.