Iran's Top Judge Urges Firm Reaction to US Threats
TEHRAN (Tasnim) – Iranian Judiciary Chief Ayatollah Sadeq Amoli Larijani requested the country's diplomatic body to show strong reaction to the US hostile threats.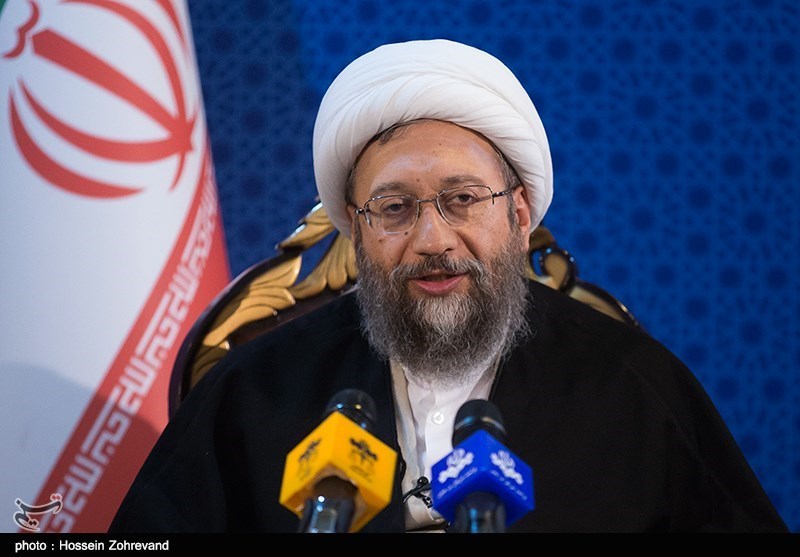 Addressing a meeting of senior Judiciary officials in Tehran on Monday, Ayatollah Amoli Larijani commended the administration, particularly Foreign Minister Mohammad Javad Zarif, for proper stances against the US anti-Iran rhetoric in certain junctures.
However, he added, it is necessary to give a "more decisive and harsher response" at the appropriate time to the US and its mercenaries that seek every weak point to harm Iran.
The top judge also referred to the new American threats, media propaganda and sanctions against Iran as a testimony to the untrustworthy nature of the US.
Ayatollah Amoli Larijani also lashed out at Washington for breaching the Joint Comprehensive Plan of Action (JCPOA), saying the US measures have been all in violation of the text and spirit of the nuclear agreement between Tehran and the Group 5+1 (Russia, China, the US, Britain, France and Germany).
While the JCPOA came into force in January 2016, the US has failed to fully meet its commitments to the accord, and has even taken measures that are perceived to run counter to the spirit of the deal, like confiscating the Central Bank of Iran's assets in an American bank.