Several Saudi Servicemen, Mercenaries Killed in Yemeni Army's Attacks
TEHRAN (Tasnim) – Yemen's army, in retaliatory attacks against the Saudi-led coalition forces, killed three Saudi servicemen and a number of mercenaries of the fugitive former President Abd Rabbuh Mansour Hadi, a close ally of Riyadh, Yemeni military sources said.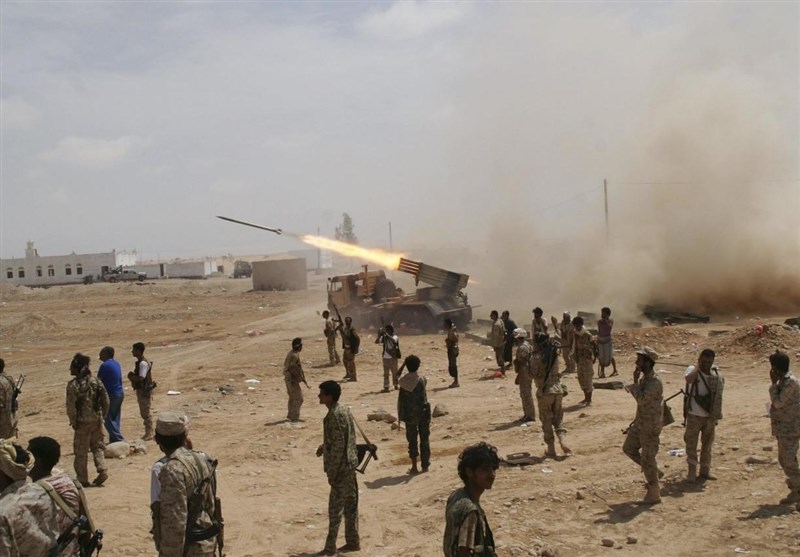 After the Yemeni forces fired a homegrown ballistic missile dubbed "Zelzal-2" at the positions of the mercenaries of Hadi in Mokha, a port city on the Red Sea coast of Yemen, a number of the insurgents were killed and injured, a military source told the Arabic-language al-Mayadeen TV.
In another development, six other mercenaries were killed by the snipers of the Yemeni army and popular committees in al-Mokalkal east of Ta'iz.
The army troops also repelled a massive attack by the al-Qaeda terrorists and mercenaries of the fugitive former president in the Governorate of al-Bayda in northern Yemen and killed a number of them.
The Yemeni forces carried out the attacks in retaliation for the continued massacre of civilians and destruction of the country's infrastructure by the Saudi-led coalition.
The forces of the Arabian Peninsula country have already hit Saudi positions with various homegrown ballistic missiles, including "Qaher-1", which has a range of 500 kilometers, and "Borkan-1".
The solid propellant and Scud-type Borkan-1 missile reportedly has a range of more than 800 kilometers.