Nagorno-Karabakh, Azerbaijan Trade Accusations of Launching Offensive Overnight
TEHRAN (Tasnim) – The self-proclaimed Nagorno-Karabakh Republic (NKR) and Azerbaijan accused each other on Saturday of attempts to launch an offensive during past night.
February, 25, 2017 - 16:59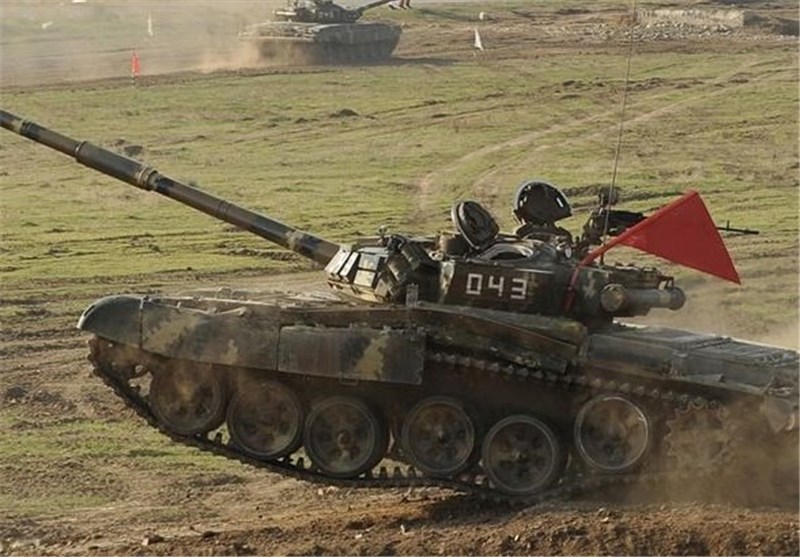 The conflict in Nagorno-Karabakh began in 1988, when the autonomous region with a predominantly Armenian population sought to secede from the Azerbaijan Soviet Socialist Republic, before proclaiming independence after the collapse of the Soviet Union in 1991. The warring sides agreed to a cessation of hostilities in 1994.
"Today, at about 3 a.m. [23:00 GMT] and 4 a.m. [00:00 GMT] on south-eastern direction and eastern direction of Karabakh-Azerbaijani line of contact, the Azerbaijani forces attempted to launch an offensive, using mine clearing vehicles and special devices," the NKR's Defense Ministry said in a statement, Sputnik reported.
According to the ministry, Azerbaijani forces suffered losses and retreated, while Nagorno-Karabakh side reportedly sustained no casualties.
Earlier in the day, Azerbaijan's Defense Ministry said that the Armenian units tried to seize strategic heights in the area, but the attack was repelled, with both sides suffering losses.