Syria Ex-Qaeda Affiliate Claims Homs Attacks Killing Dozens
TEHRAN (Tasnim) – Syria's former al-Qaeda affiliate claimed responsibility for a suicide assault on two security service bases in Syria's third city of Homs, killing dozens of people, including a top intelligence chief.
February, 25, 2017 - 18:13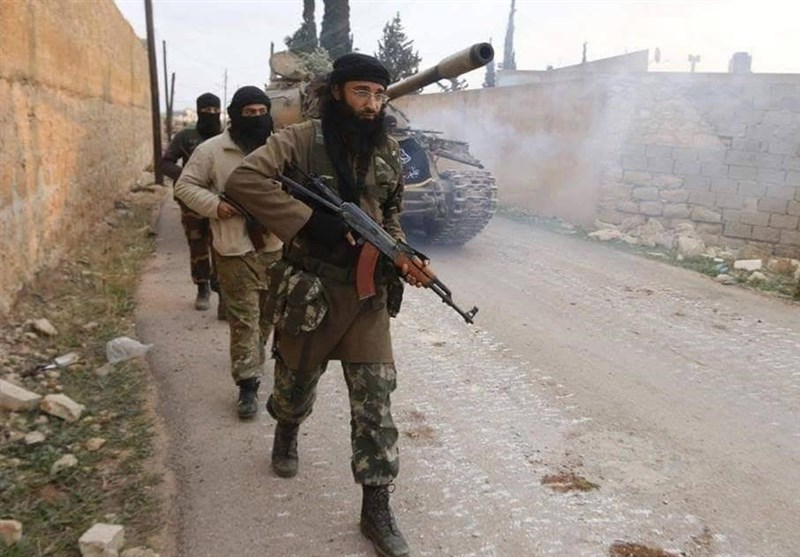 Syria's former al-Qaeda affiliate Fatah al-Sham Front claimed the spectacular attack which targeted and killed General Hassan Daabul, a close confidant of President Bashar al-Assad.
The so-called Syrian Observatory for Human Rights said 42 people were killed when the bombers targeted the headquarters of state security and military intelligence in the heavily guarded Ghouta and Mahatta neighborhoods.
Provincial governor Talal Barazi said 30 people were killed and 24 wounded.
State television confirmed Daabul's death, saying that the general had been specifically targeted by one of the suicide bombers.
The bombers engaged in prolonged gun battles with intelligence officers before blowing themselves up.
Observatory chief Rami Abdel Rahman said they lasted two hours.
Fatah al-Sham said five of its militants took part in the assault. State television and the Observatory spoke of six bombers.
Homs has been under the full control of the government since May 2014 when rebels withdrew from the center under a UN-brokered truce deal.
But it has seen repeated bombings since then. Twin attacks killed 64 people early last year.
Like its terrorist rival, the Daesh (ISIL or ISIS) group, Fatah al-Sham is not party to a ceasefire between government forces and rebel groups taking part in the Geneva talks.
Despite renouncing links with al-Qaeda last year, it remains blacklisted as a "terrorist" group by the United Nations and Western governments.
The group overran almost all of the northwestern province of Idlib in 2015 in alliance with radical rebels.
But relations have since frayed as its allies have joined peace negotiations with the government, first in Kazakhstan earlier this year and then in Geneva.
Fateh al-Sham has meanwhile been targeted by intensifying airstrikes, not just by the government but also by its ally Russia and by the US-led coalition fighting Daesh.
Scores of its fighters have been killed since the start of the year.