Nasir-ol-Molk Mosque: One of The World's Most Visually Stunning Buildings
February, 27, 2017 - 10:09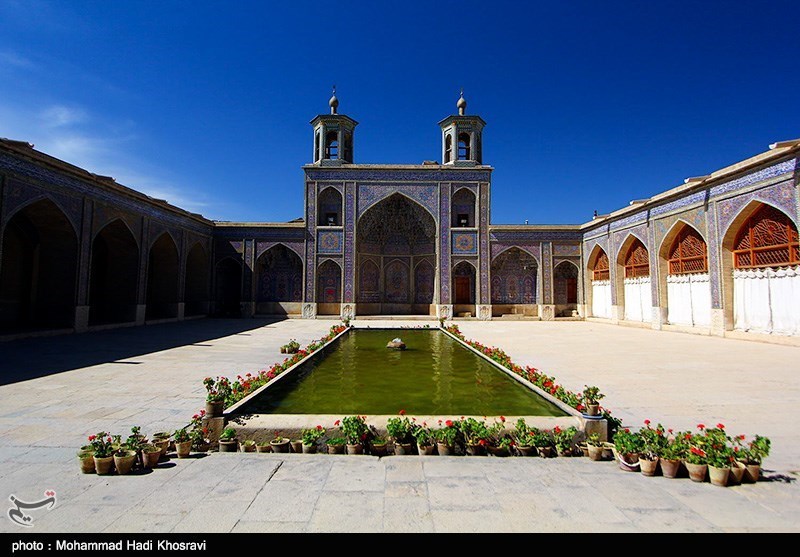 TEHRAN (Tasnim) - Nasir-ol-Molk is one of the historical mosques in Iran's southern city of Shiraz. Its construction year began in 1876 and lasted for 12 years.
There are numerous mosques worldwide, each with a characteristic design of its own. However, in order to be distinctive from other mosques, a mosque needs to be unique and possess outstanding features. One such mosque is Nasir-ol-Molk Mosque in Shiraz, in Iran's southern Fars province.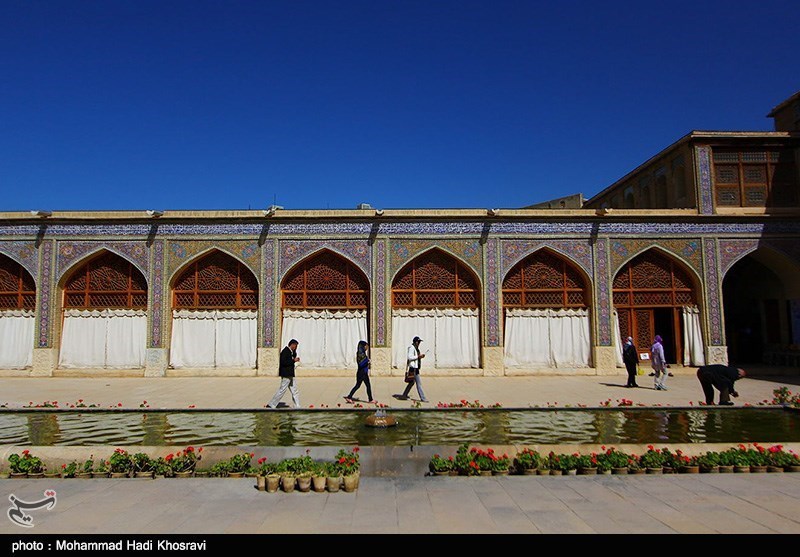 It is internationally known for its incredible architecture, massive stained glass windows and ceiling murals. From outside, it looks like a conventional mosque, but there is something more inside it.
Located in Goud Araban near Shah Cheragh Mausoleum, Nasir-ol-Molk Mosque was built during the Qajar era. It is still in use and supervised by Nasir-ol-Molk's Endowment Foundation. Its construction was started on the order of Mirza Hassan Ali Nasir-ol-Molk, one of the rulers of Qajar dynasty, in 1876. It was completed in 1888.
The designers were Mohammad Hassan Memar and Mohammad Reza Kashipaz Shiraz.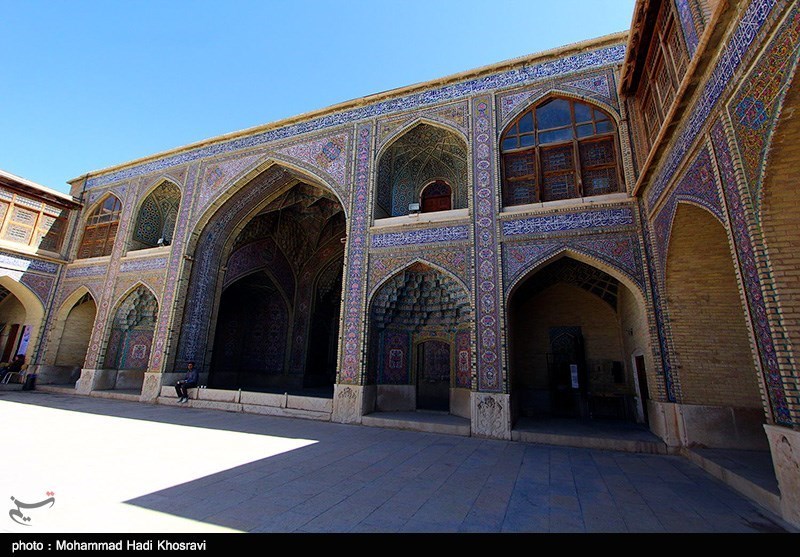 The mosque is also known by many other names. Mostly known as the "Pink Mosque", it is also called the "Mosque of Colors", "Rainbow Mosque" or "Kaleidoscope Mosque". It is where light and worship intertwine.
The mosque extensively uses colored glass in its facade and displays other traditional elements such as five concaves in its design. It came to be known as Pink Mosque because of the usage of beautiful pink color tiles.
The stunning Nasir-ol-Molk Mosque hides a gorgeous secret between the walls of its fairly traditional exterior: Stepping inside is like walking into a kaleidoscope of colors.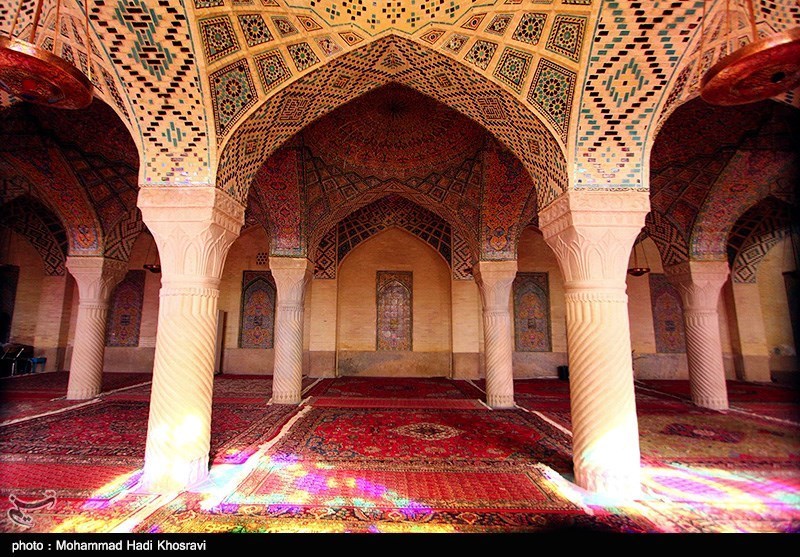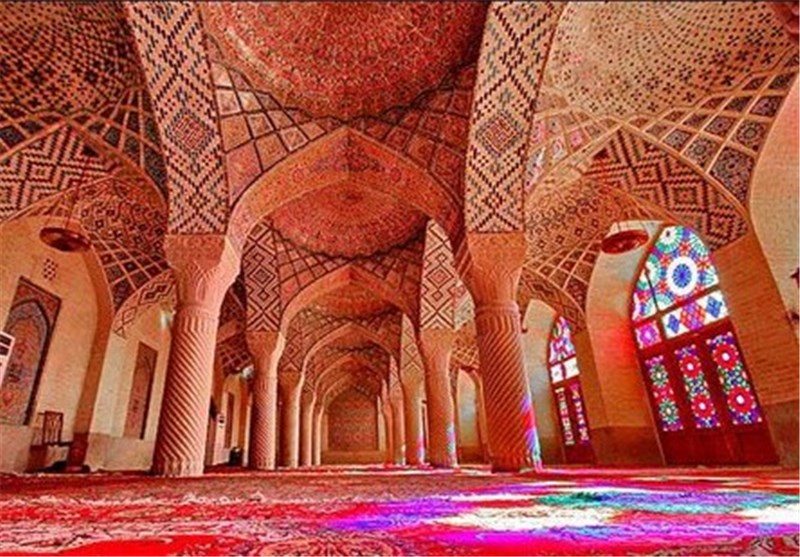 Every day, the rays of the early morning sun shine through colorful stained-glass windows, transforming the halls into a dazzling wonderland of rich hues, patterns and light that play on the floor of the mosque.
In fact, the mosque comes to life with the sunrise and colors dance throughout the day. It reflects on the ground, walls, arches and towering spires. It appears like a colorful ball when hit by the first sun ray and explodes into thousands of butterflies all around.
In addition to the glorious display of light and color through the stained glass, the mosque features other striking elements of design and architecture, including intricate geometric tile designs, painted arches and niches, and spectacular domes.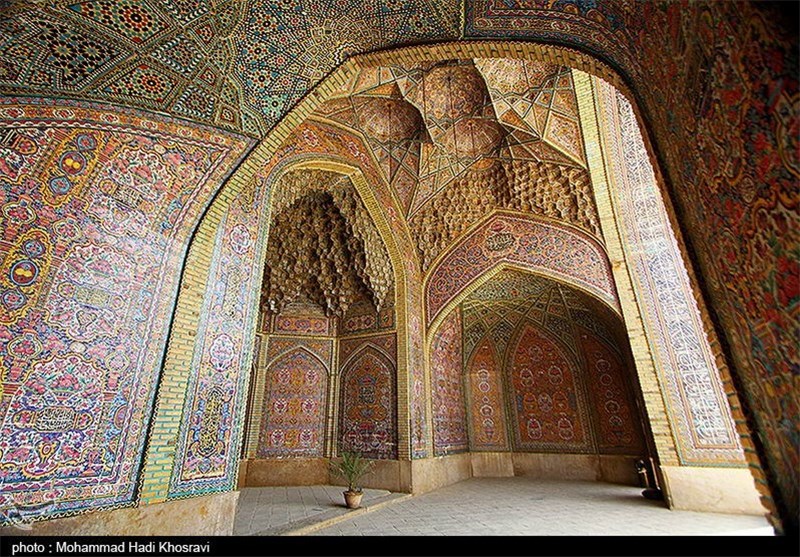 Source: Iran Daily