Iran Warns Denmark of Damage to Ties after Fresh Embassy Attack
TEHRAN (Tasnim) - Iran's Foreign Ministry summoned Denmark's ambassador over a new attack on the Iranian embassy in Copenhagen, warning the envoy that lack of "serious and deterrent action" on such recurring incidents could damage the ties between the Islamic Republic and the Scandinavian country.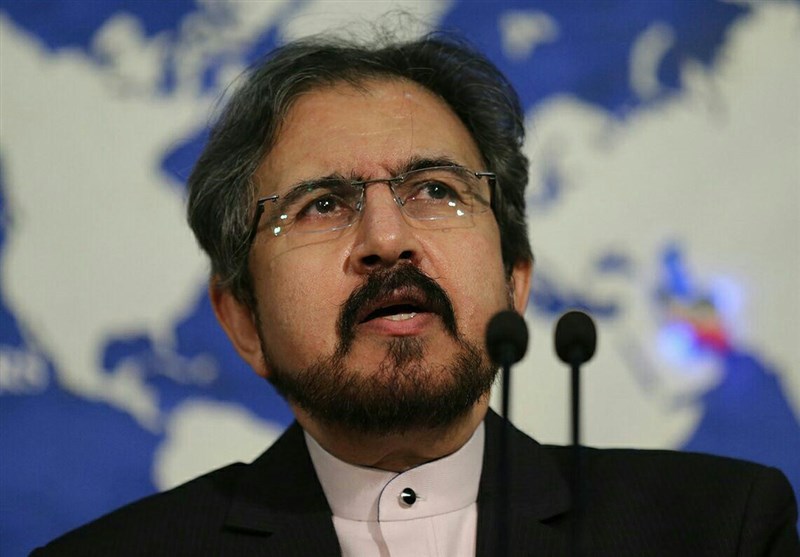 Foreign Ministry Spokesman Bahram Qassemi said on Thursday that the Danish ambassador has been summoned to the ministry to voice "strong protest" at the second attack in less than two months on Iran's diplomatic mission in Copenhagen.
According to the spokesman, "six hostile elements" attacked the Iranian embassy in a "suspicious move" on Wednesday evening.
The Danish envoy was reminded that such incidents are in violation of internationally-accepted norms and of Denmark's own laws, Qassemi said, chiding the Danish government for its "weak performance in ensuring the security" of the embassy building and its staff.
The Danish ambassador was also told that recurrence of such attacks along with lack of serious and deterrent measures would not only "seriously bring into question the Danish government's determination" to counter the anti-Iranian moves, but also could damage Tehran and Copenhagen's growing relations and "will definitely entail a proportional reaction" from Iran, Qassemi added.
He went on to say that the Danish envoy has slammed the incident as "unacceptable" and pledged to relay Iran's protest to his government as soon as possible and report back to Tehran.
In a similar incident on January 19, "four anti-revolutionary elements" had scaled the walls of Iran's embassy in Denmark, entered the mission's courtyard, put up profane placards and forced down the Iranian national flag from the flagpole.
Danish police arrested six people after that attack, describing them as four Iranian expatriates seeking asylum in Sweden and two others holding Swedish residency.