Iraqi Forces Kill Daesh Commanders, Destroy Radio Station in Mosul
TEHRAN (Tasnim) – Iraqi military forces killed at least six ranking commanders of Daesh (ISIL) terrorist group, including Saudi nationals, in aerial attacks in the city of Mosul and destroyed a radio station the militants had employed in the northern city.
According to an Iraqi headquarters spreading the news of war, the Air Force warplanes launched accurate attacks on a neighborhood west of Mosul, killing six main Daesh commanders, including four Saudi Arabians, a Jordanian and a Bahraini.
In the meantime, a spokesman for Iraq's federal police commander, Lieutenant General Raed Shakir Jawdat, told Alsumaria news agency that police forces have killed 16 Daesh militants in missile and drone attacks, detonated 6 explosive-laden vehicles, 8 mortars launchers and a pilotless aircraft flown by the terrorists.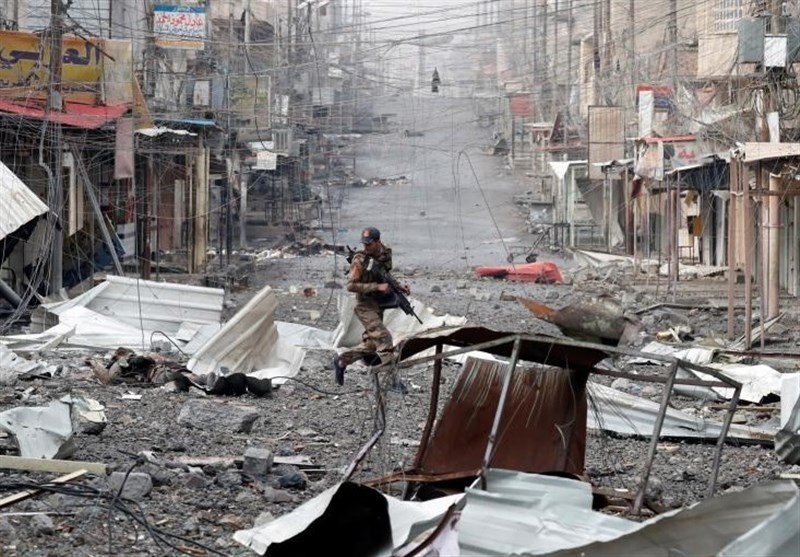 He also noted that Daesh terrorist group, which has lost a great number of combat forces, has resorted to a new ploy to hamper the Iraqi forces' advance in Mosul by digging canals, demolishing dwellings and spreading the rubble in the streets.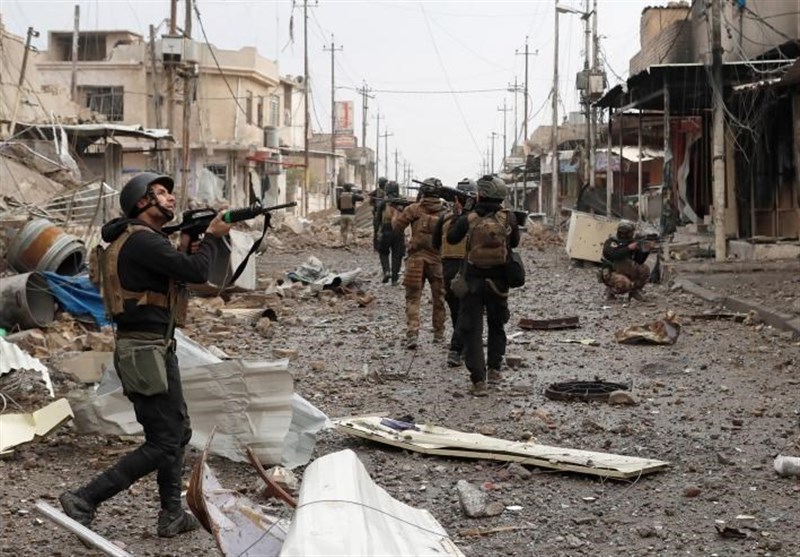 Moreover, a security source in Iraq's Nineveh said the armed forces have succeeded to detect and destroy a building that Daesh used as a radio station to send signals in Hayy al-Jawsaq neighborhood, west of Mosul, which abuts the Tigris River.
According to the source, Daesh militants used the radio transmitter to send messages in five languages.
Although the station and the radio mast were set ablaze by terrorists before the Iraqi military forces reached the building, a number of documents have been found in the place which contain major data about the terrorist group's media plans, the source added.
Iraqi army and Popular Mobilization Units backed by Kurdish Peshmerga forces began a joint operation to liberate Mosul on October 17, 2016.
Mosul, Iraq's second largest city and the capital of Nineveh Province, fell into the hands of Daesh in June 2014.
Iraqi forces have made remarkable advances in Mosul on multiple fronts, capturing the city's airport.