Russian Deputy FM Highlights Tehran, Ankara's Role in Syria's Security
TEHRAN (Tasnim) – Russian Deputy Foreign Minister Sergei Ryabkov said joint efforts by Tehran, Moscow and Ankara to implement a ceasefire in Syria have improved the security situation across the crisis-hit Arab country.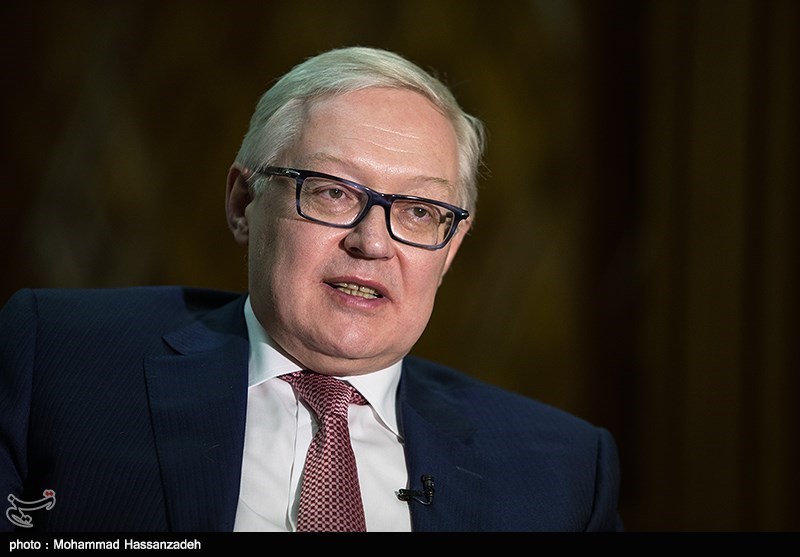 "We do not set the Astana process against the Geneva talks, and specifically Geneva-4 which was launched after all. I think, and everyone accepts this, we managed with our colleagues from Turkey and Iran to hold a number of events which allowed to consolidate the ceasefire regime. So the situation on the ground improved significantly," Ryabkov told reporters on Friday, Sputnik News reported.
He made the remarks after a nine-day peace talks on Syria wrapped up in Geneva on Friday.
The Astana talks on Syrian crisis settlement brought together the representatives of the Syrian government and the armed opposition groups for the first time in the six years of the Syrian war. As a result of the talks, Russia, Iran and Turkey agreed to establish a trilateral mechanism to monitor the ceasefire that came into effect on December 30, 2016.
The Russian official said Moscow is calling for a discussion on all topics related to the Syrian constitution as a priority.
"This would be correct from the point of view of providing the participants of the Geneva process with an opportunity to talk on the issues that interest them. We understand that the priorities do not coincide, but in our opinion the discussion on the issue of the constitution should and must become a unifying basis".
"Unfortunately, there are some forces that would prefer to limit this dialogue to the change of legitimate authorities in Damascus which is unacceptable for us and for many others," Ryabkov further said.
This round of the UN-brokered negotiations -- the first since last April -- came shortly after the conclusion of the second round of the Syria peace talks, facilitated by Russia, Turkey and Iran, in the Kazakh capital Astana on February 15 and 16. The negotiations, which were held in a closed-door setting, sought to pave the way for the latest Geneva talks.
For the past six years, Syria has been fighting terrorism. De Mistura estimated in August last year that more than 400,000 people had been killed in the crisis until then. The world body stopped its official casualty count in the war-torn country, citing its inability to verify the figures it received from various sources.