Syria Army Inflicts Major Losses on Terrorists in Idlib, Hama
TEHRAN (Tasnim) – Syria's army and its allies targeted the positions of Jabhat Fatah al-Sham (formerly known as al-Nusra Front) in the provinces of Hama and Idlib, inflicting major material losses and casualties on the terrorist group.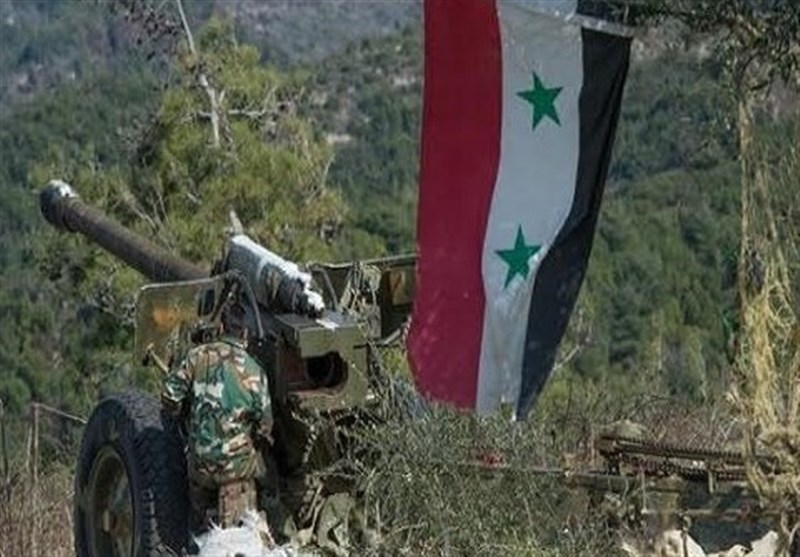 On Saturday, Syrian forces, backed by the Arab country's warplanes, inflicted major losses on al-Nusra Front terrorists in the areas of Tarmala and Hassana in the northwestern province of Idlib after destroying several of their vehicles and killing scores of them, Syria's official news agency, SANA, reported.
Separately, army troops carried out special operations against the terrorists in the town of al-Latamina in the west-central province of Hama, killing the al-Nusra Front militants and their ringleaders.
In addition, Syrian government forces destroyed a vehicle and several mortar launchers in the towns of Kafr Zita and Taibet al-Imam in the northern countryside of the province.
Syria has been gripped by civil war since March 2011 with various terrorist groups, including Daesh (also known as ISIS or ISIL), currently controlling parts of it.
According to a report by the Syrian Center for Policy Research, the conflict has claimed the lives of over 470,000 people, injured 1.9 million others, and displaced nearly half of the country's pre-war population of about 23 million within or beyond its borders.