Iran Has No Problem in Exploring, Converting, Enriching Uranium: AEOI Spokesman
TEHRAN (Tasnim) – Spokesman for the Atomic Energy Organization of Iran (AEOI) Behrouz Kamalvandi highlighted the progress in the country's peaceful nuclear program and said the Islamic Republic faces no problems in exploring, converting and enriching uranium.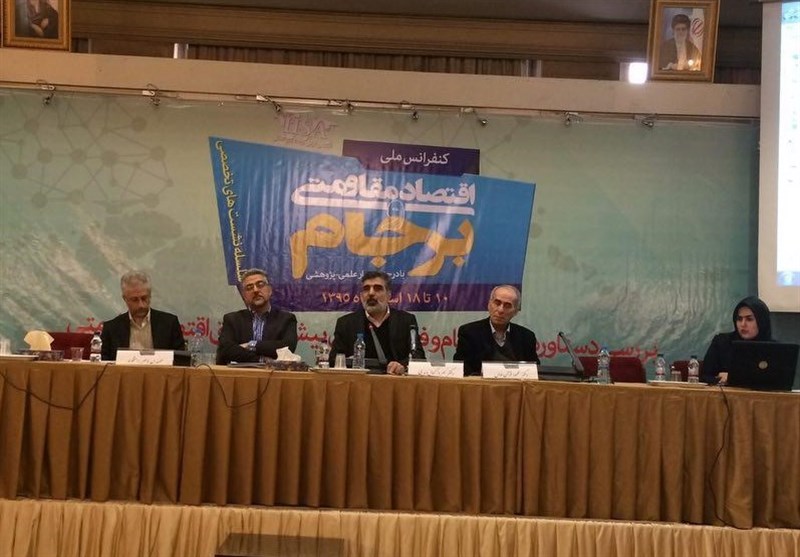 Kamalvandi made the remark at a conference on resistance economy and a nuclear deal between Iran and world powers known as the Joint Comprehensive Plan of Action (JCPOA), held in Tehran on Saturday.
"Some Western countries are not allowed to enrich (uranium) but we have no problem in exploring, converting and enriching uranium," he said.
The spokesman further pointed to Iran's production and exports of heavy water to other countries, saying the Americans have acknowledged that Iran's heavy water is one of the best in the world and this has persuaded other countries to seek buying the product as well.
Back in September 2016, the general director of Russia's State Corporation on Atomic Energy, Rosatom, confirmed that 38 metric tons of heavy water had been delivered to Russia as part of a sale agreement between the two countries.
Russia's Foreign Ministry had announced in a statement in April last year that Moscow was considering to buy heavy water from Iran and that the volume of the planned purchase of heavy water from Iran would be 40 metric tons.
Under the JCPOA, the lasting nuclear deal between Tehran and the Group 5+1 (Russia, China, the US, Britain, France and Germany), Iran is allowed to use heavy water in its modified Arak nuclear reactor, but should sell any excess supply of both heavy water and enriched uranium on the international market.
The JCPOA also authorizes Iran to purchase natural uranium or "yellow cake" in return.