Envoy Warns of Terrorists' Involvement in Syria Peace Talks
TEHRAN (Tasnim) – Syria's Ambassador to Iran Adnan Hassan Mahmoud expressed concern about the presence of terrorist groups in the process of Syria peace negotiations in Switzerland, stressing that Syrian people alone should decide the Arab country's fate.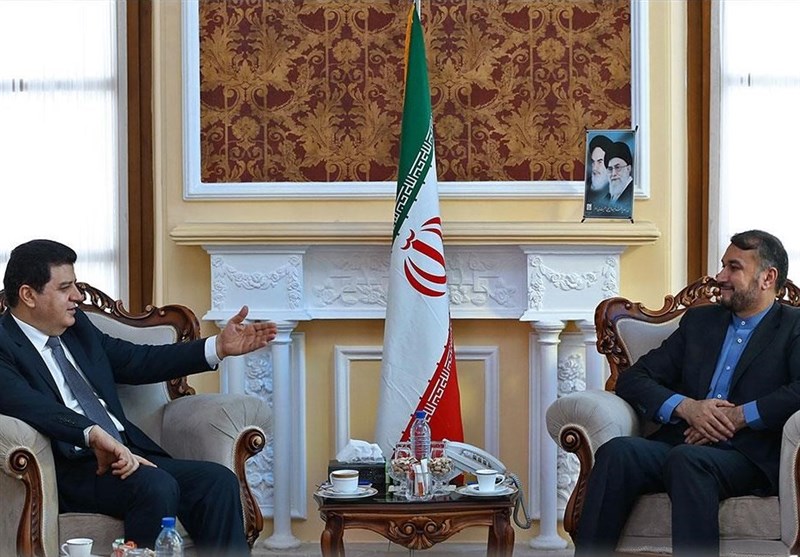 The presence of terrorist groups at the negotiating table in Geneva is dangerous, the ambassador said at a meeting with Director General of International Affairs at the Iranian Parliament Hossein Amir Abdollahian in Tehran on Saturday.
The envoy also described the most recent round of peace talks in Geneva as "more positive" than the previous rounds, reiterating that settlement of the six-year crisis in his country needs to focus on a political solution with the fight against terrorism.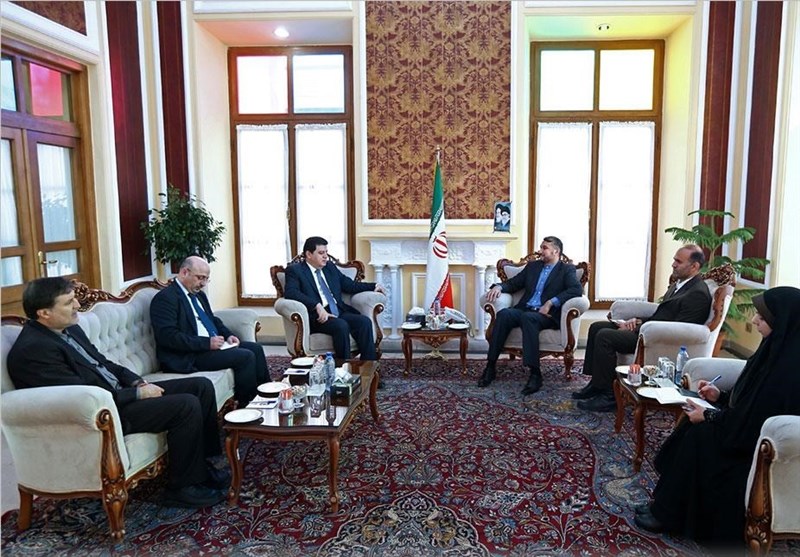 For his part, the Iranian official reaffirmed Tehran's support for the Damascus government in the battle against foreign-backed militancy, noting that presence of terrorist groups in Syria jeopardizes Syria and the region's peace and security.
Syria has been gripped by civil war since March 2011 with various terrorist groups, including Daesh (ISIL), currently controlling parts of it.
Diplomatic efforts to end fighting in Syria have gained momentum in 2017 with the announcement of a ceasefire in the Arab country in early January.
The truce, which has been negotiated between Russia, Iran, Turkey, the Damascus government and the Syrian opposition, excludes terrorist groups such as Daesh and Jabhat Fateh al-Sham.
Following the latest round of peace negotiations between the Syrian government and the opposition in Geneva that lasted for 10 days, UN Special Envoy Staffan de Mistura reported some progress on Friday, saying both sides have finally agreed on what he described as a "clear agenda" for further negotiations.