Azerbaijan Hails Iran's Efforts to Settle Nagorno-Karabakh Conflict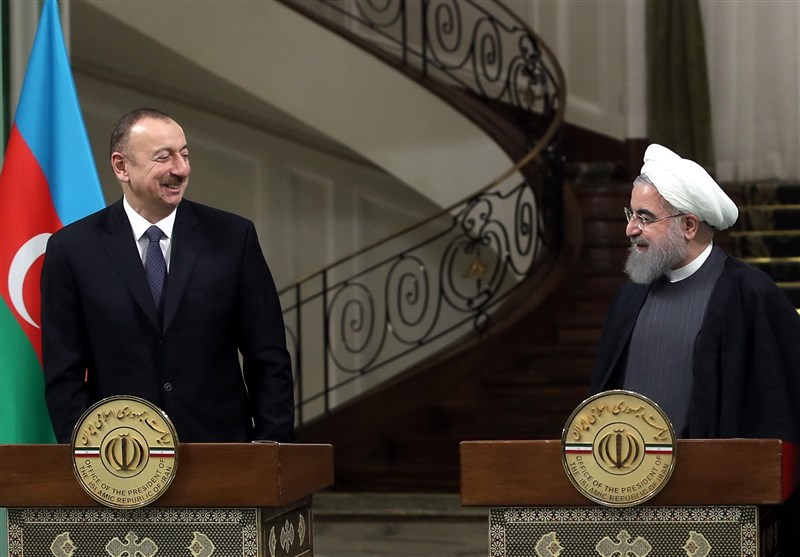 TEHRAN (Tasnim) – President of the Republic of Azerbaijan Ilham Aliyev expressed gratitude to Iran for its contribution to the settlement of the Nagorno-Karabakh conflict between Baku and Yerevan.
Addressing a joint press conference with his Iranian counterpart in Tehran on Sunday, Aliyev praised the Islamic Republic for its efforts to resolve disputes between Azerbaijan and Armenia over the Nagorno-Karabakh region.
Such genuine efforts signify Iran's fairness and respect for the territorial integrity of other countries, the Azeri president said.
He also highlighted the exceptional political relations between Baku and Tehran, saying the two Muslim neighbors support each other in all international organizations.
Heading a high-ranking delegation, the Azeri president arrived in Tehran on Sunday morning for an official visit.
At the conclusion of a joint meeting of high-ranking delegations, the two countries signed two memorandums of understanding.