Pakistan's Army Chief Calls for Closer Tehran-Islamabad Defense Ties
TEHRAN (Tasnim) – Pakistan's Army Chief General Qamar Javed Bajwa said on Saturday that stronger defense ties between Iran and Pakistan could enhance regional peace and stability.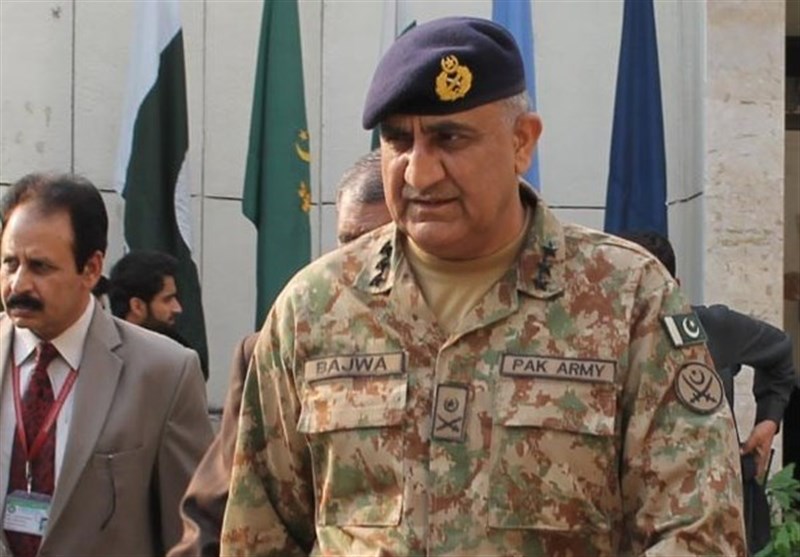 "Enhanced Pak-Iran military-to-military cooperation will have positive impact on regional peace and stability," General Bajwa said on Saturday in a meeting with the Iranian Ambassador to Islamabad, Mehdi Honardoost, the Dawn news website reported.
"Pakistan Army greatly values historical relationship between the two brotherly countries which can never be compromised at any cost," he added.
Honardoost, for his part, hailed the Pakistani government's resolve to fight terrorism, saying, "(The Pakistani army) is contributing to regional peace and security."
Earlier this week, Iranian President Hassan Rouhani and Pakistani Prime Minister Nawaz Sharif, in a bilateral meeting on the sidelines of the Economic Cooperation Organization's summit, reaffirmed their "mutual desire to strengthen bilateral relations".