IAEA Continues to Verify Non-Diversion of Nuclear Material in Iran: Amano
TEHRAN (Tasnim) – International Atomic Energy Agency (IAEA) Director-General Yukiya Amano said the UN nuclear watchdog is continuing to verify the non-diversion of nuclear material in Iran.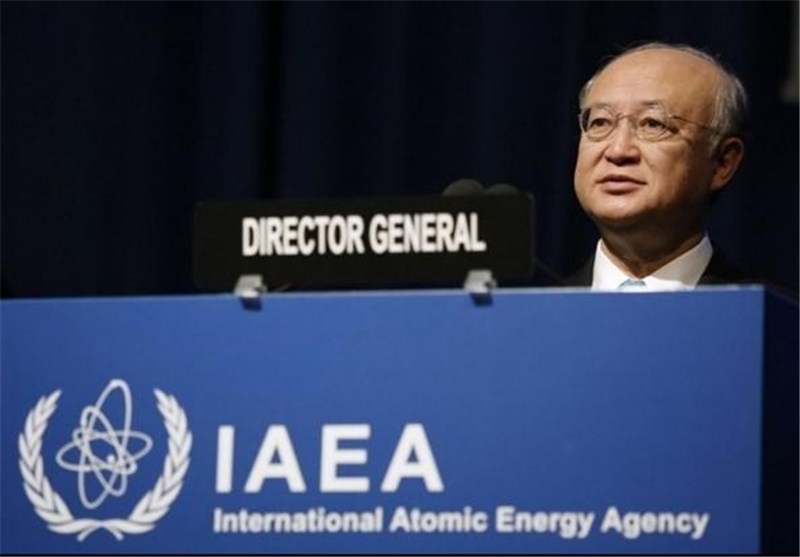 "The Agency continues to verify the non-diversion of nuclear material declared by Iran under its Safeguards Agreement," Amano said on Monday in an introductory statement to the Board of Governors, according to the official website of the IAEA.
He added, "Evaluations regarding the absence of undeclared nuclear material and activities in Iran continue".
The IAEA chief noted that the agency has been verifying and monitoring the implementation of Iran's nuclear-related commitments under the 2015 nuclear deal (also known as the Joint Comprehensive Plan of Action) between Tehran and world powers for more than a year.
"In January, the Agency verified the removal of excess centrifuges and infrastructure from the Fordow Fuel Enrichment Plant to the Fuel Enrichment Plant at Natanz, where they are now stored under Agency continuous monitoring."
"My Report provides more information in relation to Iran's LEU (low-enriched uranium) stockpile, which was facilitated by clarifications agreed by the Joint Commission established under the JCPOA," Amano further said.
After the JCPOA went into effect, all nuclear-related sanctions imposed on Iran by the European Union, the Security Council and the US were lifted. Iran, in return, has put some limitations on its nuclear activities.
Iran and the Group 5+1 (Russia, China, the US, Britain, France and Germany) reached the nuclear deal in July 2015 and implemented it in January last year.