Iran's Naval Fleet Sets Sail for Russia's Dagestan
TEHRAN (Tasnim) – A flotilla of Iranian warships left the country's northern waters in the Caspian Sea for an overseas mission to Russia's Dagestan.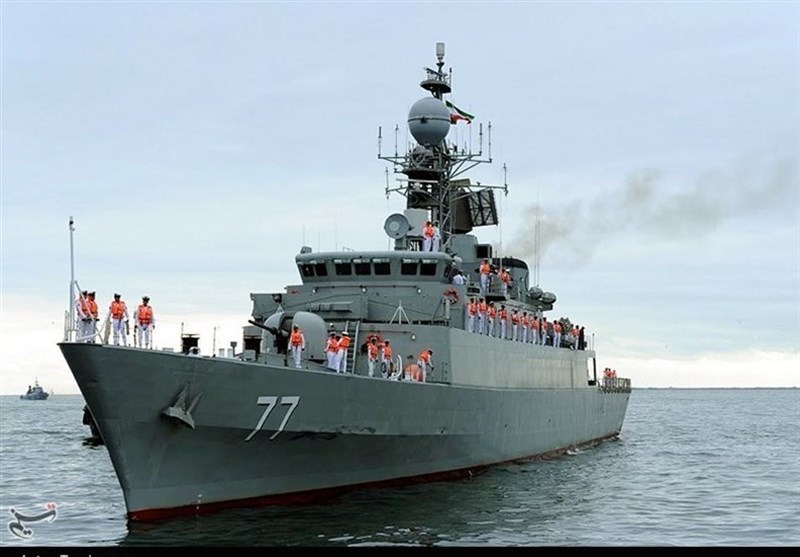 The naval fleet, comprised of a homegrown destroyer dubbed "Damavand" and a missile-launching frigate named "Derafsh", set sail on Tuesday for the Russian waters in Dagestan.
The flotilla, which is the fourth naval fleet dispatched by the Iranian Navy in northern waters, conveys the country's message of friendship to the Caspian Sea littoral states.
The Republic of Dagestan is a federal subject of Russia, located in the North Caucasus region. Its capital and largest city is Makhachkala, located at the center of Dagestan on the Caspian Sea.
Damavand, a 100-meter-long destroyer weighing more than 1300 tons, officially joined the Navy's northern fleet in the Caspian Sea in March 2015.
More than 700 industrial, research and academic Iranian centers cooperated in designing and producing the military vessel, which is also a training warship.
Experts at Iran's Defense Ministry have installed 25 homegrown electronics and communication systems on Damavand, including advanced naval radars and systems for communication, detection and interception.
Damavand is a Jamaran-class destroyer with unique features to meet the demands of the Iranian naval forces in the country's northern waters.
The advanced destroyer is capable of tracking aerial, surface and sub-surface targets simultaneously.