Nigeria's Ailing President Buhari Returns Home
TEHRAN (Tasnim) - Nigerian President Muhammadu Buhari returned home on Friday after nearly two months of medical leave in Britain during which his deputy, Yemi Osinbajo, stamped his authority on economic policy in Africa's top oil producer.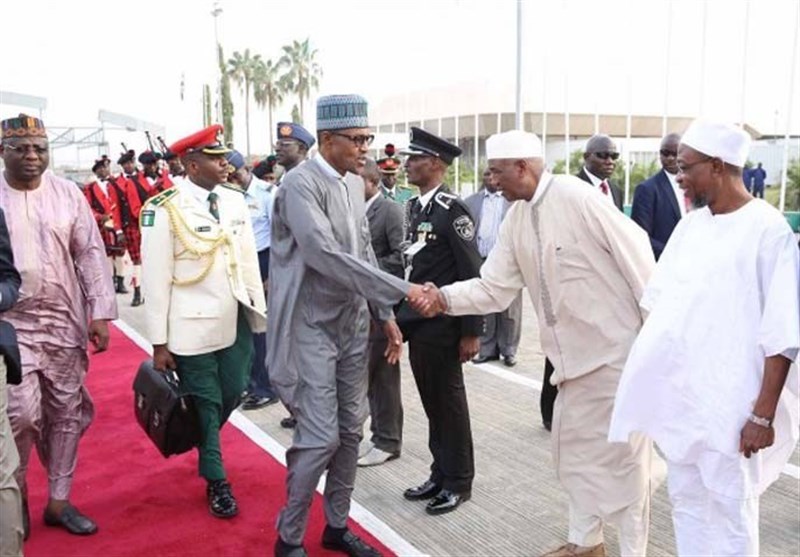 The Nigerian bourse rose to a one-month high as his return removed some uncertainty over a vacuum at the helm of Africa's biggest economy following rumors on social media that he might get incapacitated, Reuters reported.
The 74-year-old former military ruler walked stiffly but unaided from his plane after it landed at an air force base in the northern city of Kaduna.
Buhari told a meeting with officials he was "feeling much better" to perform his duties, state television said.
Officials have refused to disclose details of his condition, saying only that he had undergone routine tests. This has fueled speculation that his condition is much worse than officials like to admit.