Syria Says Attacks in Damascus Are Terrorists' Response to Army Victories
TEHRAN (Tasnim) – The Syrian Foreign Ministry strongly condemned Saturday terrorist attacks in the country's capital of Damascus, saying that the attacks were terrorists' response to the recent achievements made by the Syrian army in the ongoing fight against terrorism.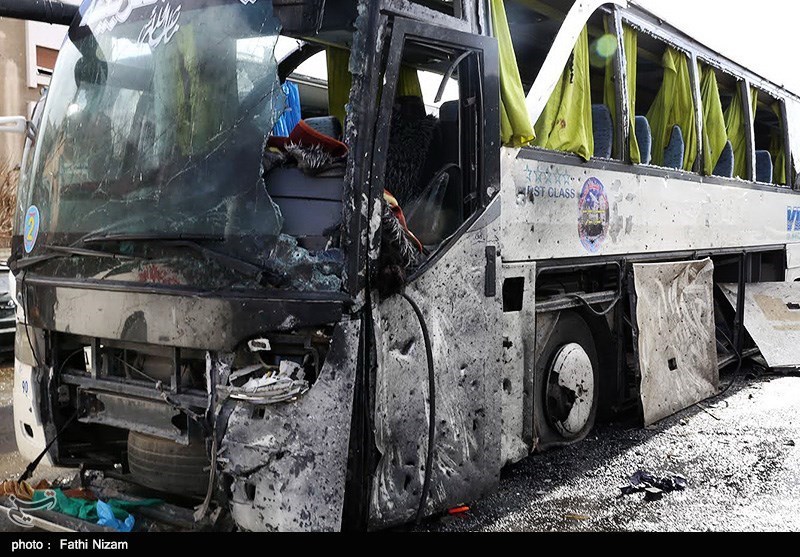 In a statement, the foreign ministry condemned "the cowardly terrorist attack which comes in response to victories of the Syrian Arab Army" against extremists.
Twin bombs targeting Shiite pilgrims killed 46 people in Damascus, most of them Iraqis, on Saturday in one of the bloodiest attacks in the Syrian capital.
A roadside bomb detonated as a bus passed and a suicide bomber blew himself up in the Bab Al Saghir area, which houses several Shiite mausoleums that draw pilgrims from around the world.
The Sayyede Zeinab mausoleum to the south of Damascus, Syria's most visited Shiite pilgrimage site, has been hit by several deadly bombings during the Syrian war, with the worst in February 2016 costing 134 lives, in an attack claimed by Daesh (also known as ISIL or ISIS).
The Iraqi foreign ministry said around 40 of its nationals were among the dead and 120 among the wounded.
Ministry spokesman Ahmed Jamal said buses carrying Iraqi pilgrims to the shrines were targeted. He said a crisis response team has been formed to expedite the identification and transport of the killed and wounded.