US 'Wrong' Policies Main Reason behind Regional Instability
TEHRAN (Tasnim) – Iran's Foreign Ministry condemned recent remarks by the head of the US Central Command, saying that Washington's "ill-considered" and "wrong" policies have been the main reason behind the unstable situation the Middle East in recent years.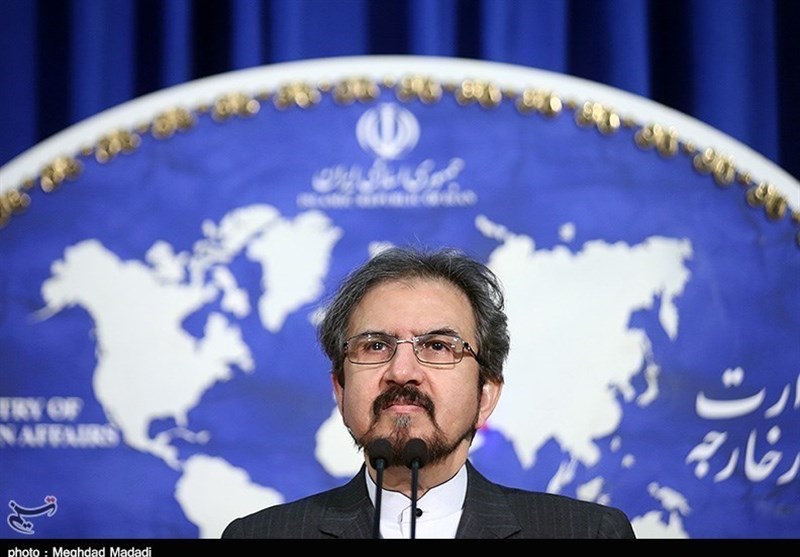 "The ill-assessed and wrong policies of the US have been the main reason behind the (ongoing) volatility, tensions and the unstable situation in the Middle East in recent decades and years," Iranian Foreign Ministry's Spokesman Bahram Qassemi said in a statement late on Saturday.
He added that the current tensions and clashes in the region are direct results of the "wrong and meddlesome" policies of American statesmen.
His remarks came after General Joseph Votel, the head of the US Central Command (CENTCOM), recently claimed that Iran "aspires to be a regional hegemon and its forces and proxies oppose US interests in Iraq, Yemen, Lebanon, Gaza and Syria, and seek to hinder achievement of US objectives in Afghanistan and some Central Asian States."
The US general further asserted that Iran's "influence is the most significant threat to Middle East Security."
Qassemi further described "unwise" and "spiteful" behavior of the US through history as the main source of extremism and creation of Takfiri terrorist groups in the region, including al-Qaeda, Daesh (ISIL or ISIS) and Jabhat al-Fatah al-Sham (formerly known as al-Nusra Front).